EYE-CATCHING DESIGNS WITH BOTH STANDERED AND CUSTOMIZED STORAGE SOLUTIONS FOR OUR CLIENTS

Background
Habib & Sons is the largest manufacturer of Shelving Systems for Convenience Stores in Pakistan.  We are the introducer of contemporary adjustable and easy-to-assemble, CKD Shelving Systems in Pakistan for Convenience Stores.  Starting with the development of Shelving and Gondola Items for Shell Pakistan Ltd in late 1990's for their dozens of Convenience stores in Pakistan and Oman, we went on to develop and exclusively supply Shelving for hundreds of Convenience Stores at Fuel Stations for all leading Oil Marketing Companies of Pakistan including Caltex Oil Pak. Ltd, Pakistan State Oil Co. Ltd, Total Parco Pakistan Ltd., Hascol Petroleum Ltd., Byco Petroleum Pakistan Ltd and Attock Petroleum Ltd.  These Oil Marketing Companies continued with us for years because none could match Habib & Sons Quality, Professionalism and Finish.
Space-Planning
Our experienced Auto-cad Draftsmen design lay-out to maximize utilization of space to create the optimum traffic flow throughout the store.  We believe that when customers are able to move freely from aisle to aisle, they will easily view all the available variety, which in turn will help the store to sell more.
Eye-catching Designs
Our in-house R & D department ensures that each Store catches the eye of its customers by the sheer beauty of its display units.
Built-in Quality
Our Manufacturing set up being the largest in Pakistan for manufacturing of Display and Storage Systems sprawls over an area of 7500 Square Yards with state-of-the art machines including Profile Making and Metal Forming Machines.  Our wooden machinery include Hot Vacuum Press, Formica Press, Edge bander, Angle Cutter etc. Our Set up has an annexed powder-coating Plant. The factory does all production tasks from shearing of raw materials to final finish on product surfaces under one roof. This guarantees Top Finish, High Robustness and Long Life of Produced Shelving. We use only top of the line raw materials and imported high grade steel to manufacture our shelving Systems.  That is why our Gondolas can hold heavy loads of up to 100 kgs. of general merchandise and have an overall life expectancy of 25 Years.
Versatility and Flexibility
Our Metal Gondola Shelves can be positioned straight or angled and can be adjusted in one inch increments accounting for different product sizes.
Product Range
Our product range includes ; Wall Units, Double-Sided Centre Units, End Units, Tobacco Units, Cash Counters, Overhead Consoles and Canopies, Dividers, Bakery Display Units, Food Counters, Pharmacy Counters, Back Cabinets and Slit Walls for holding both Spigots and Hangars.  We provide both standard and customized storage solutions for our clients.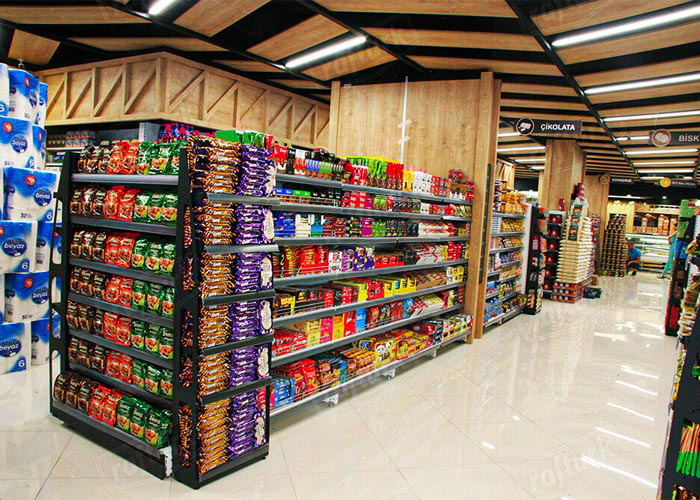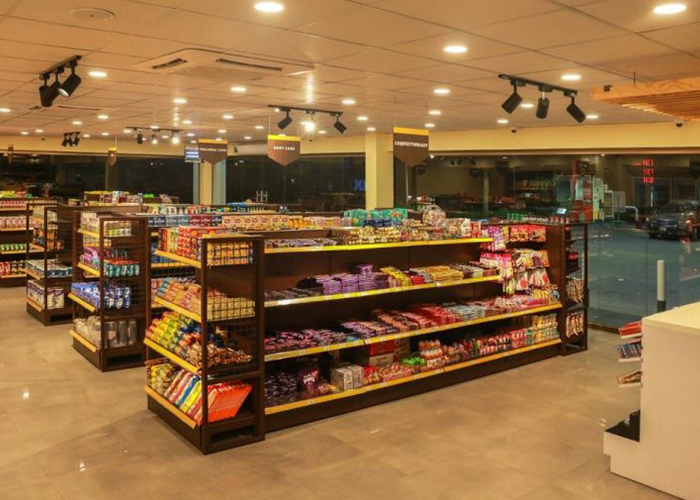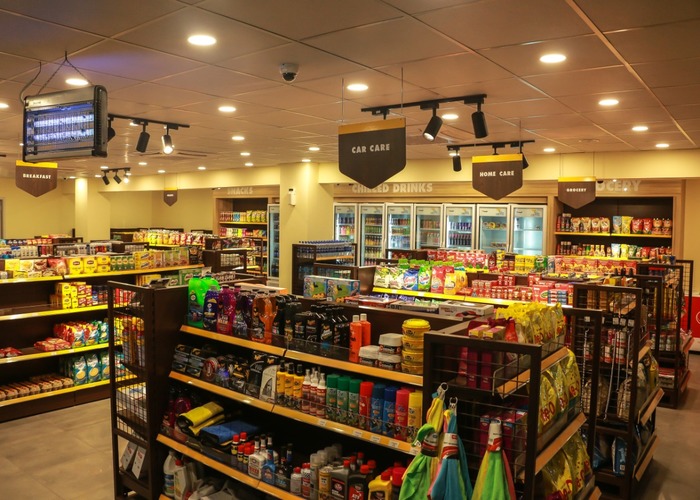 +92-321-35312702
+92-321-1104606
sales@habib-sons.com
Habib & Sons 3rd Floor 83-C, Phase –ll Extension, Main National Highway, Defence Housing Society, Karachi-Pakistan
www.habib-sons.com
BYCO PETROLEUM FIRST SHOP COMPLETED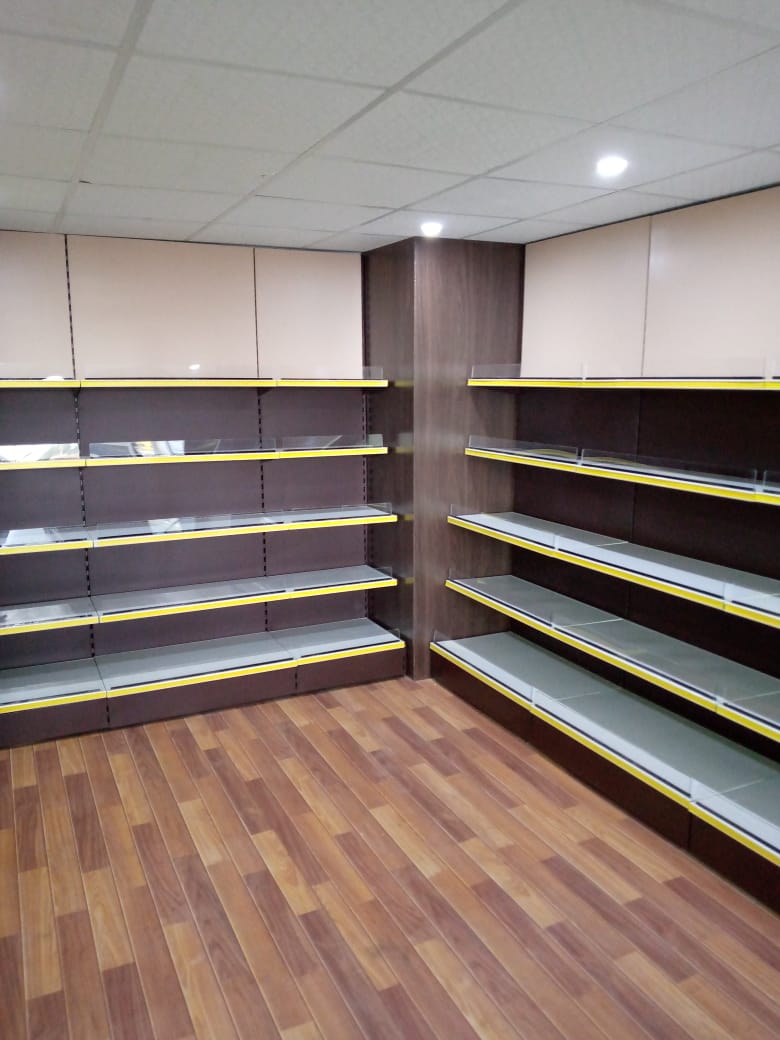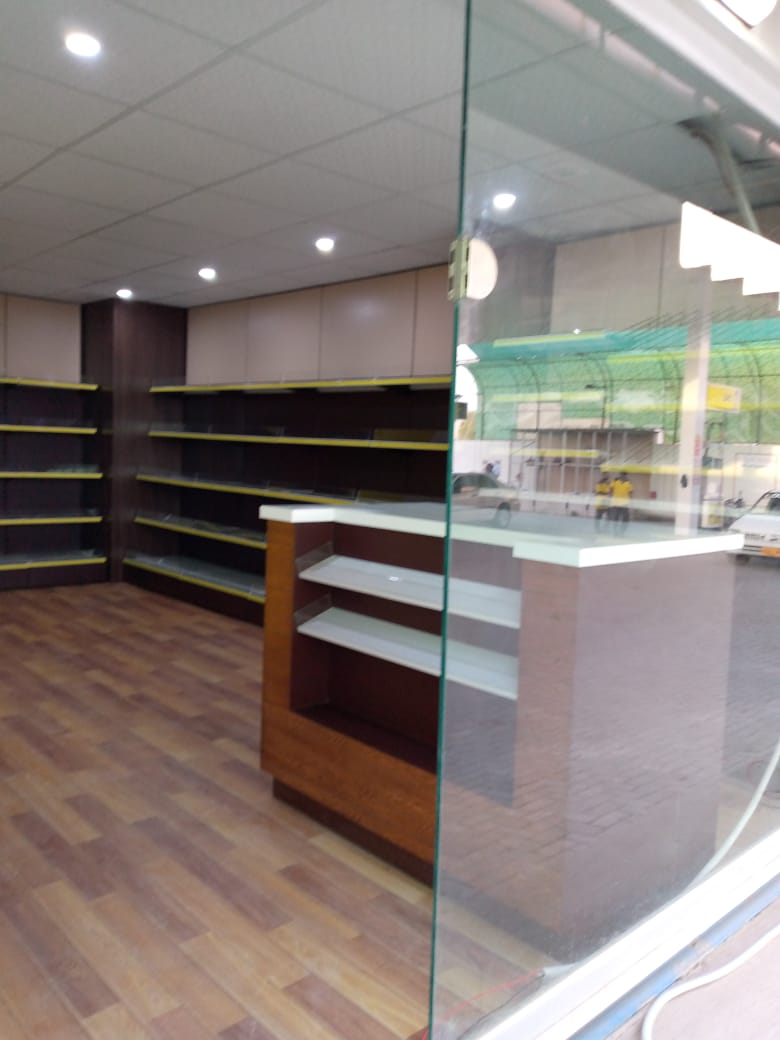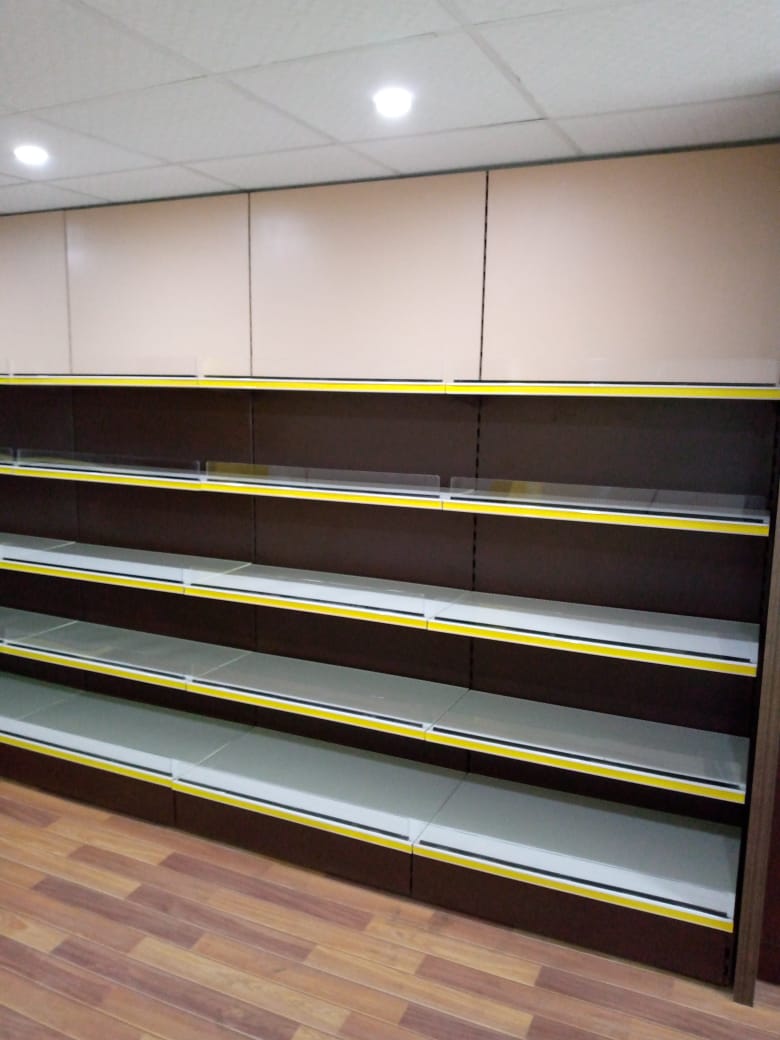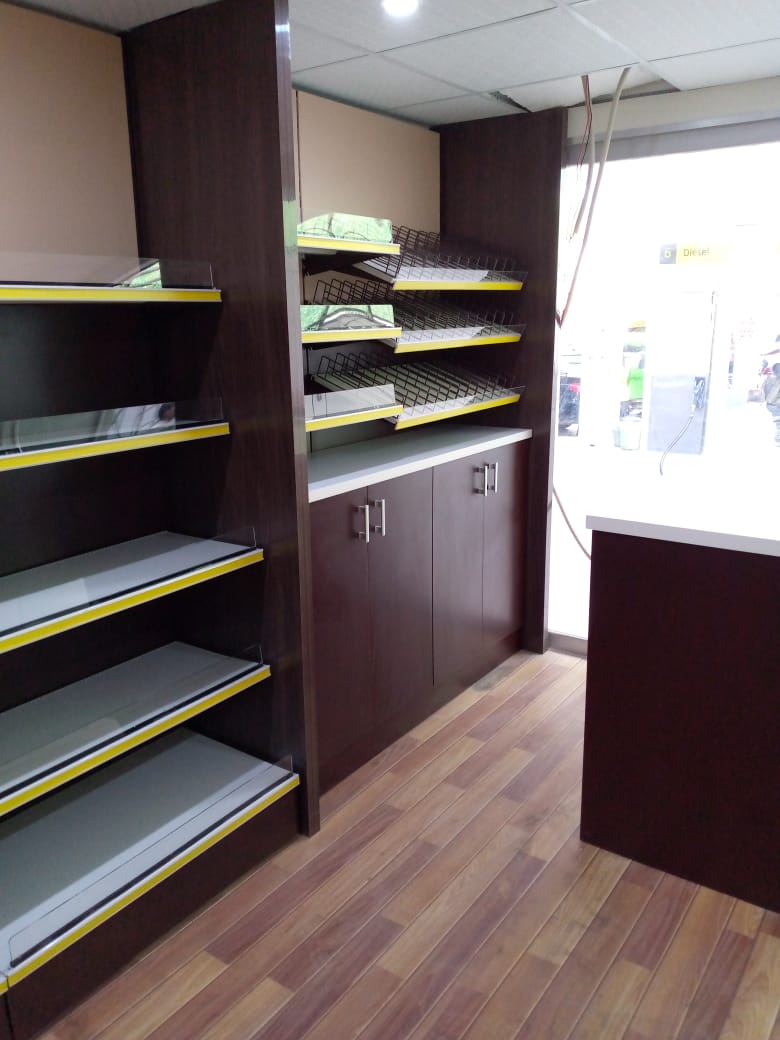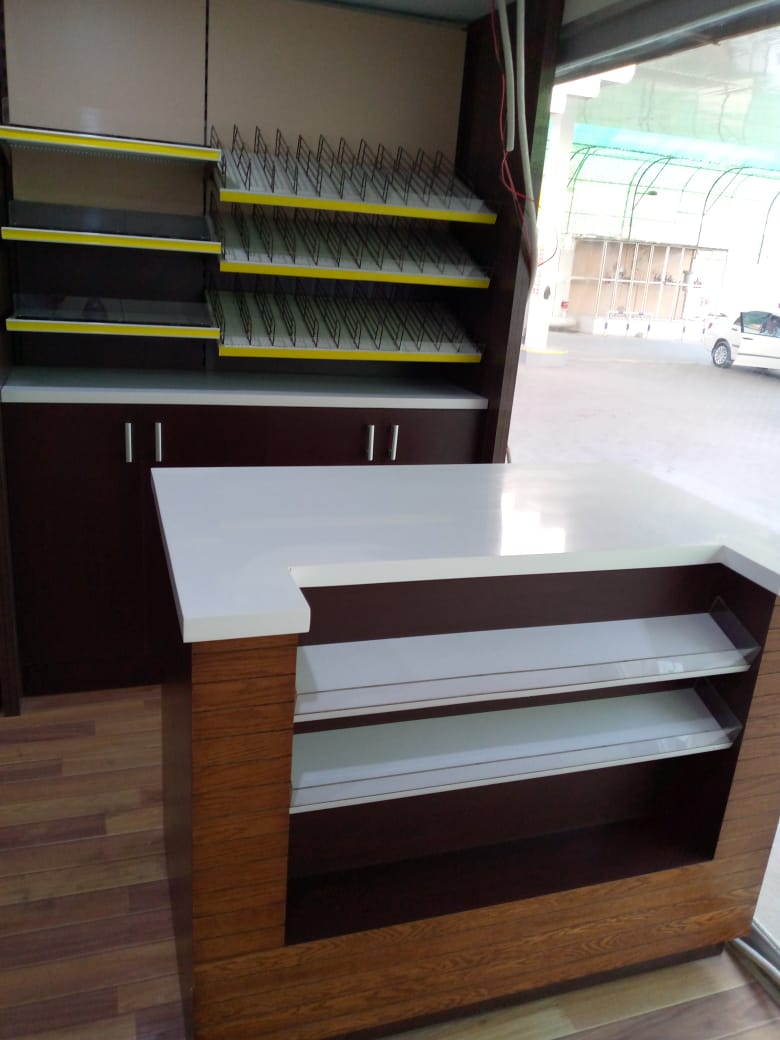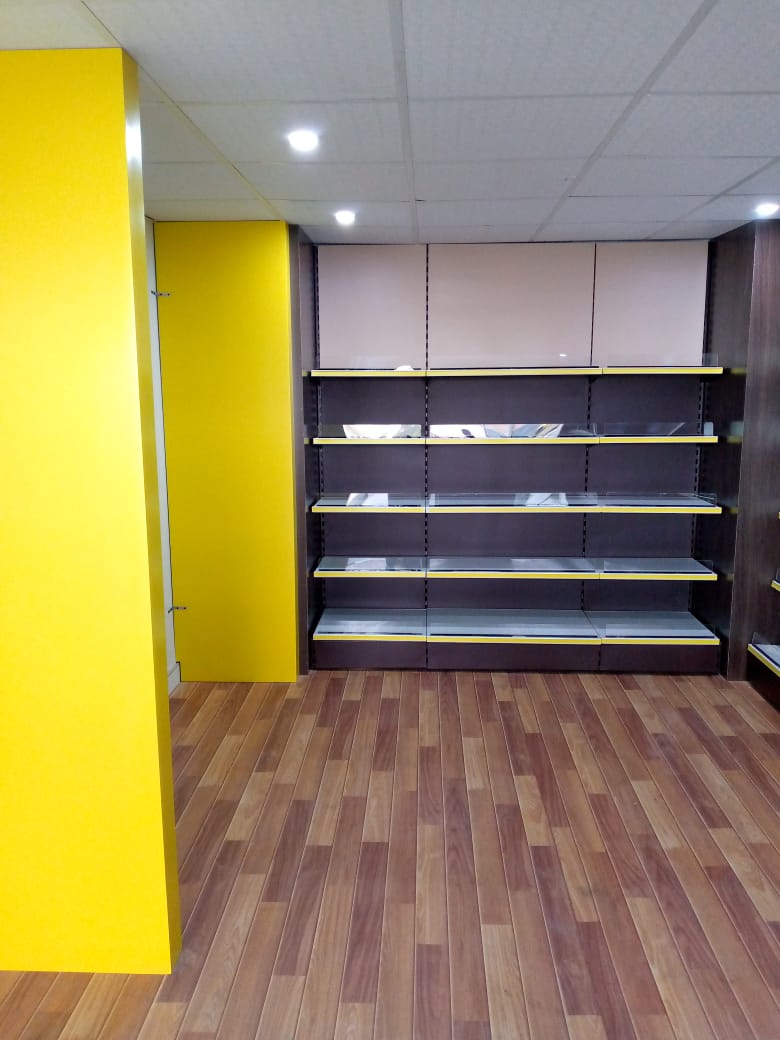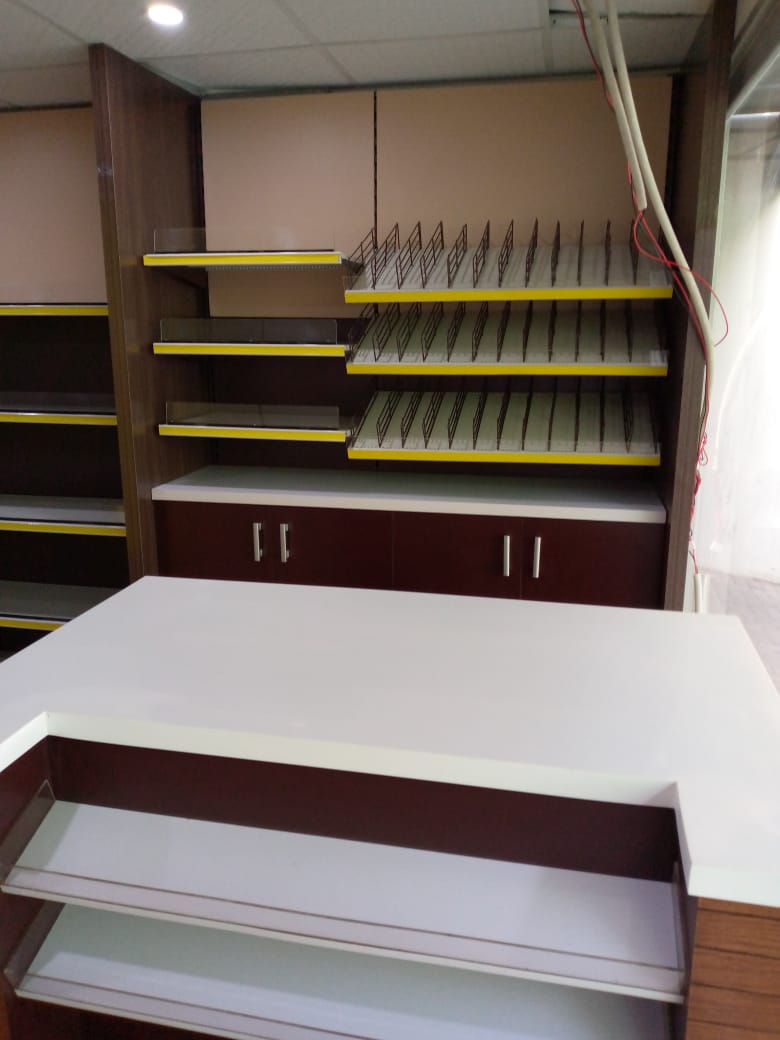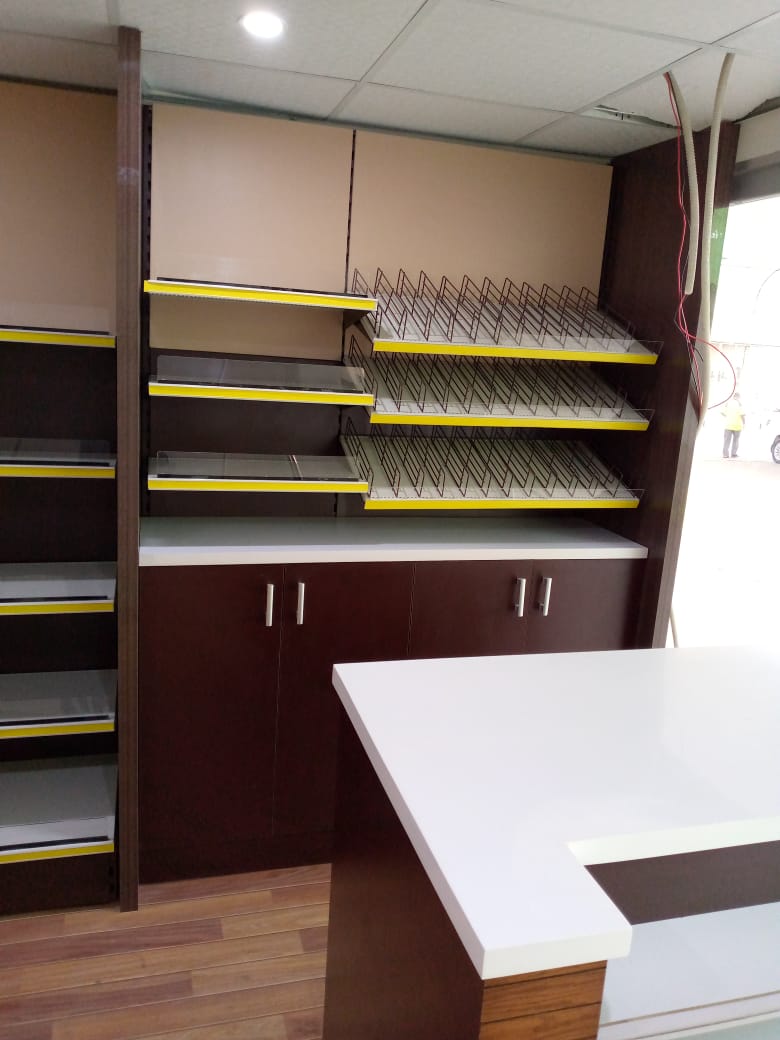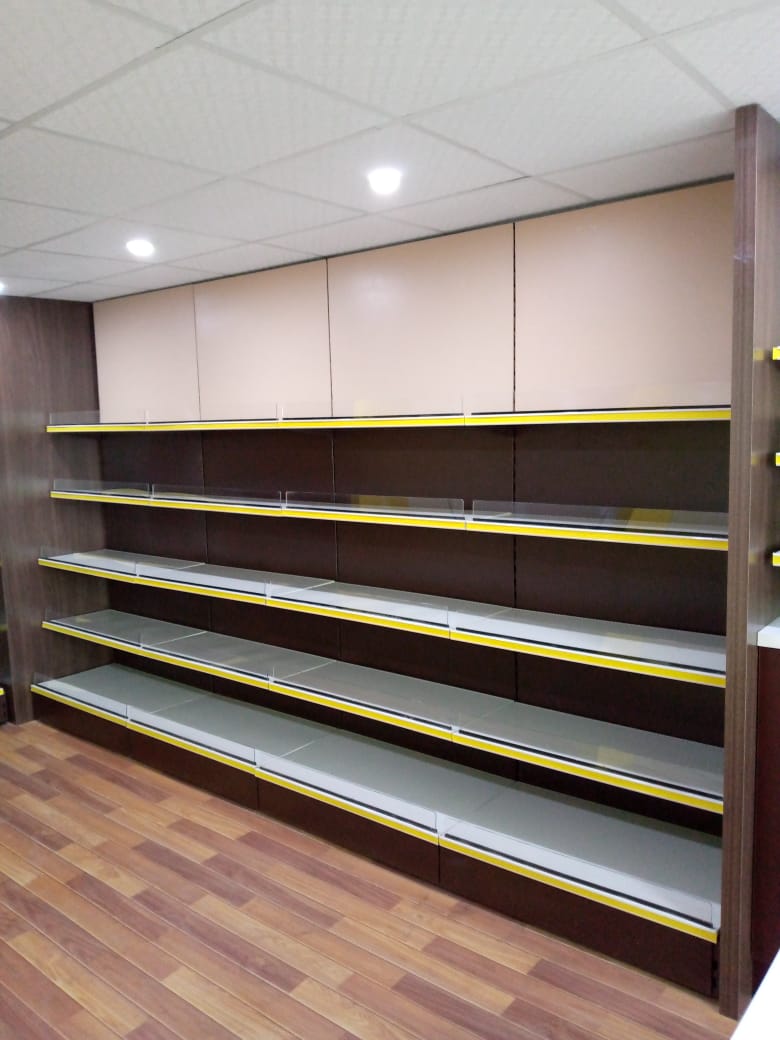 SHELL PAKISTAN DELI SHOPS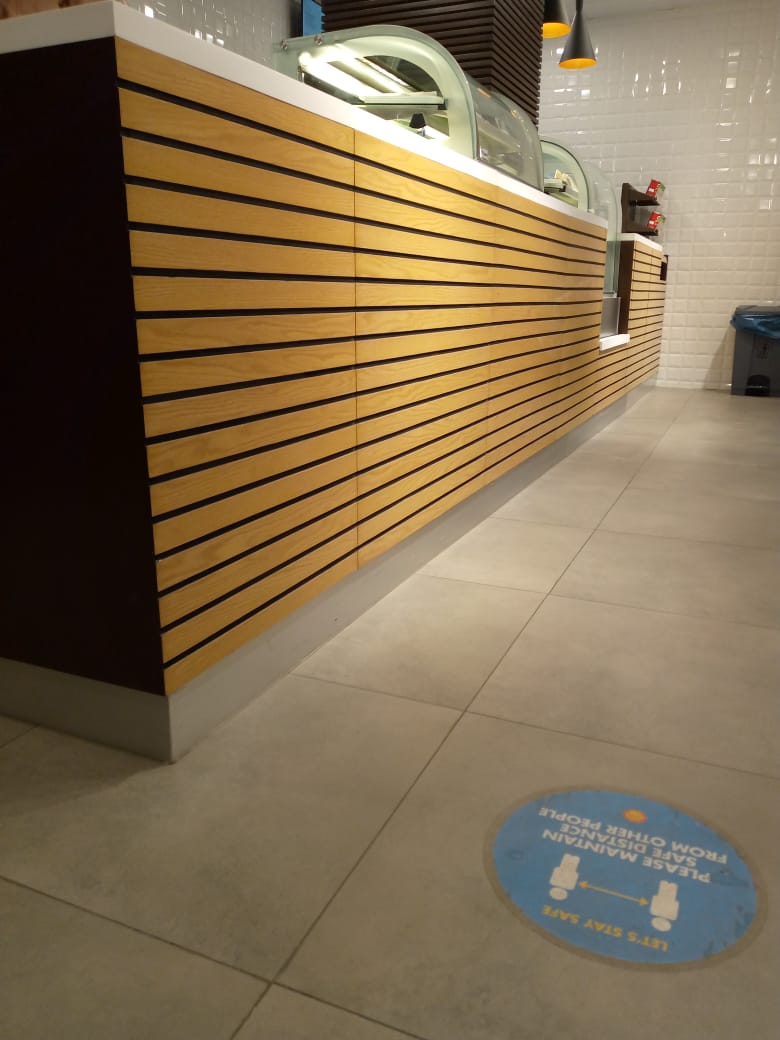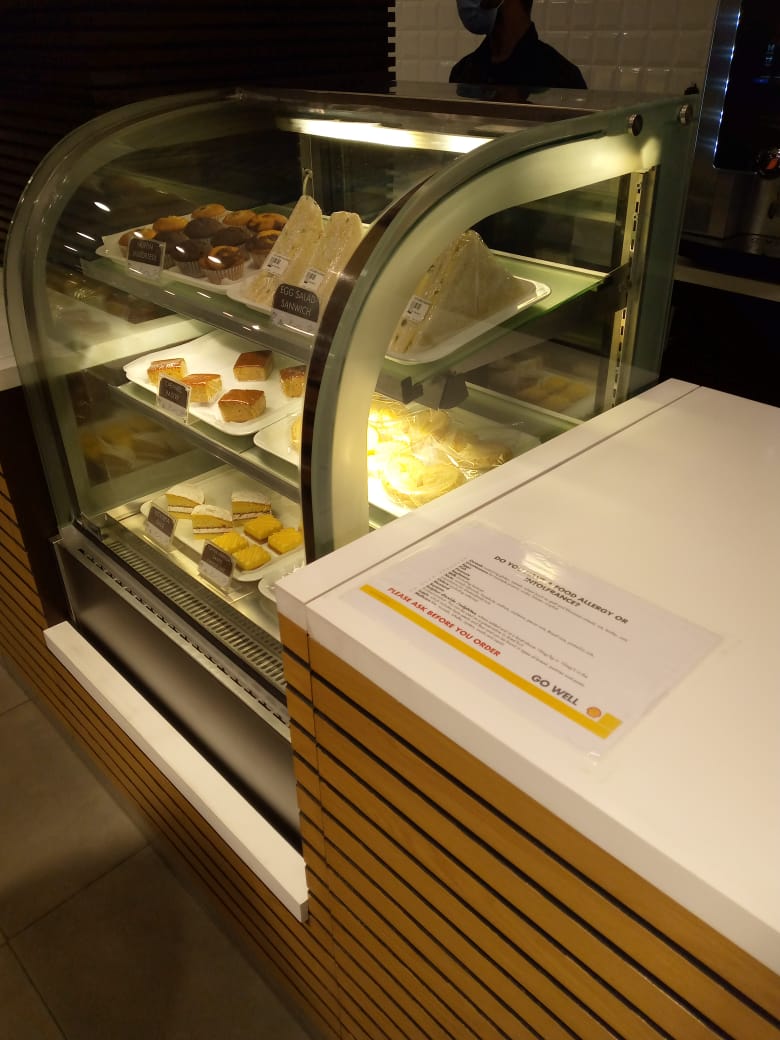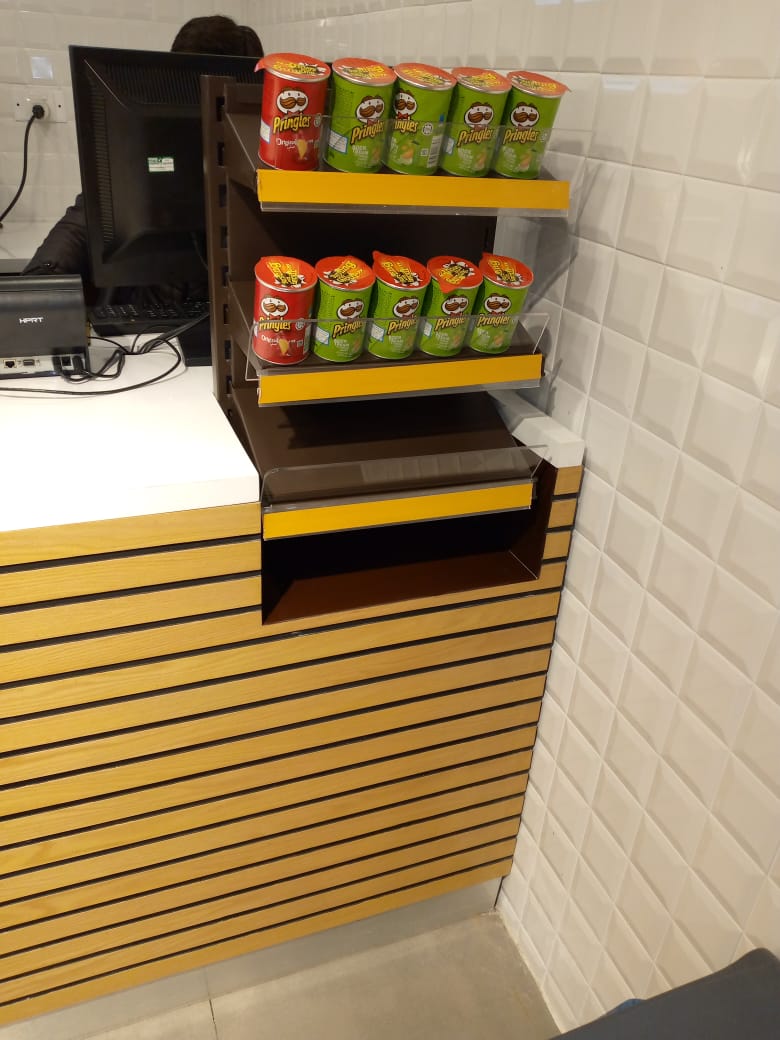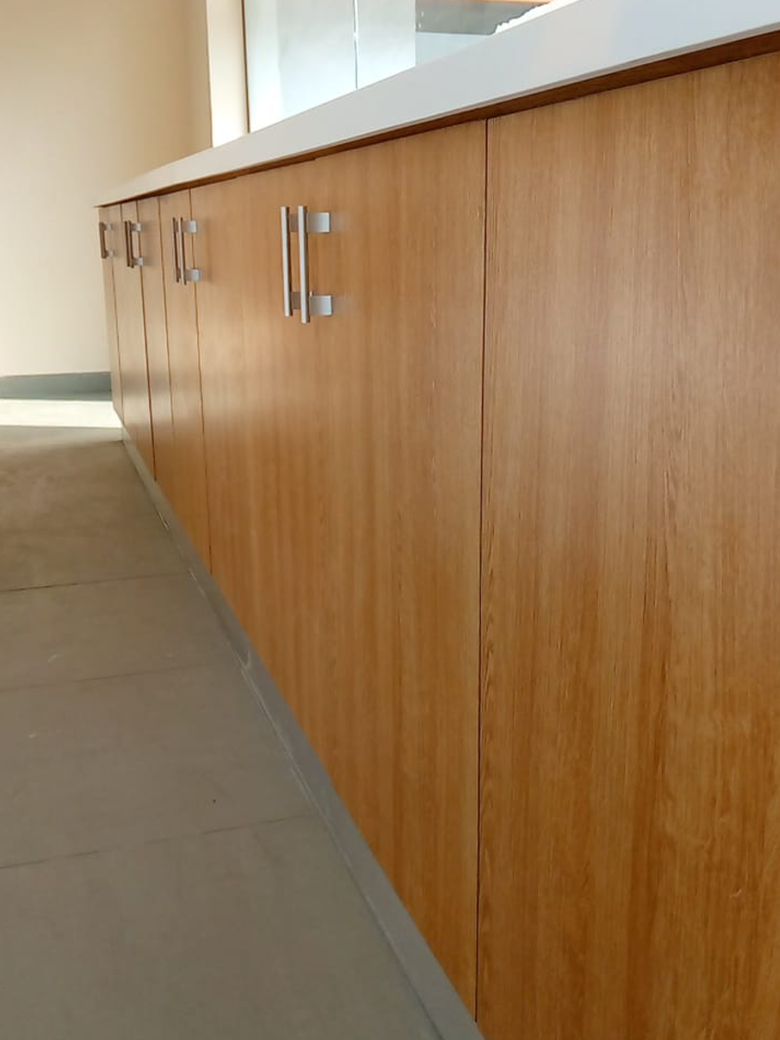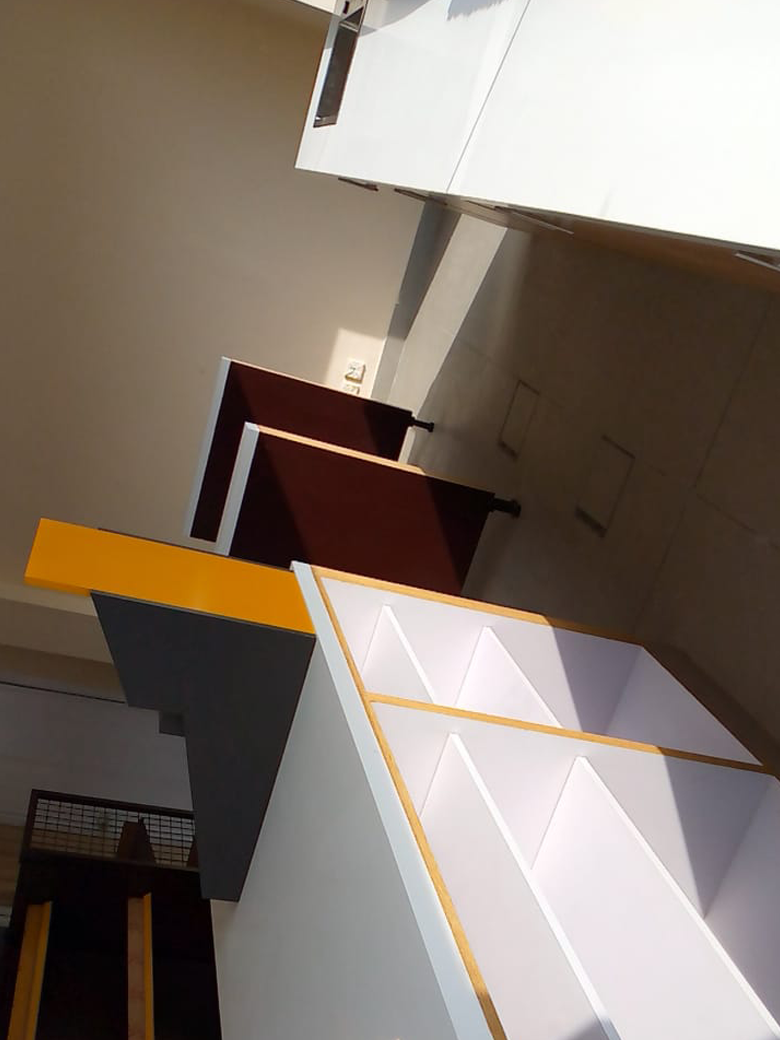 ATTOCK PETROLEUM PAKISTAN LTD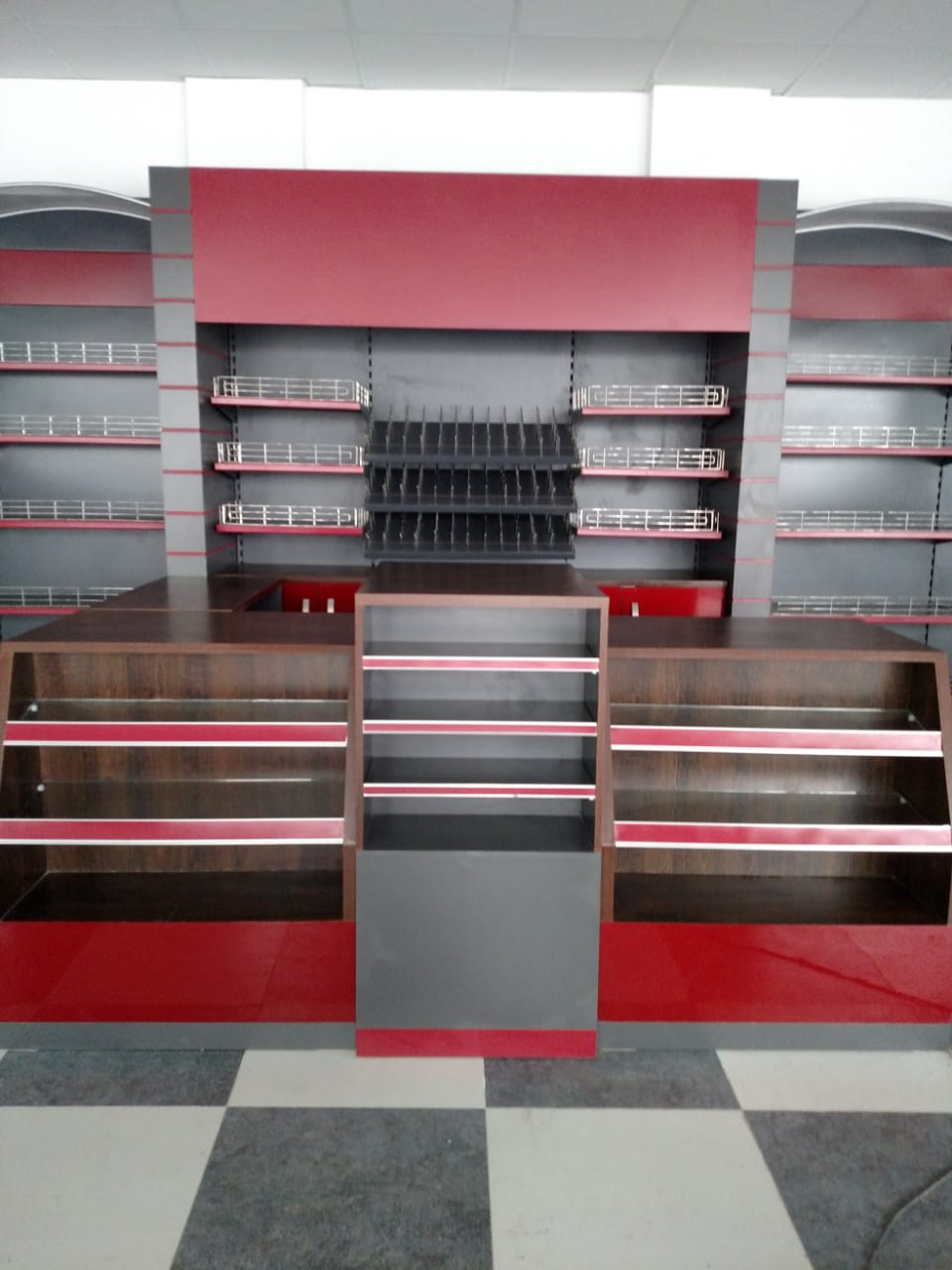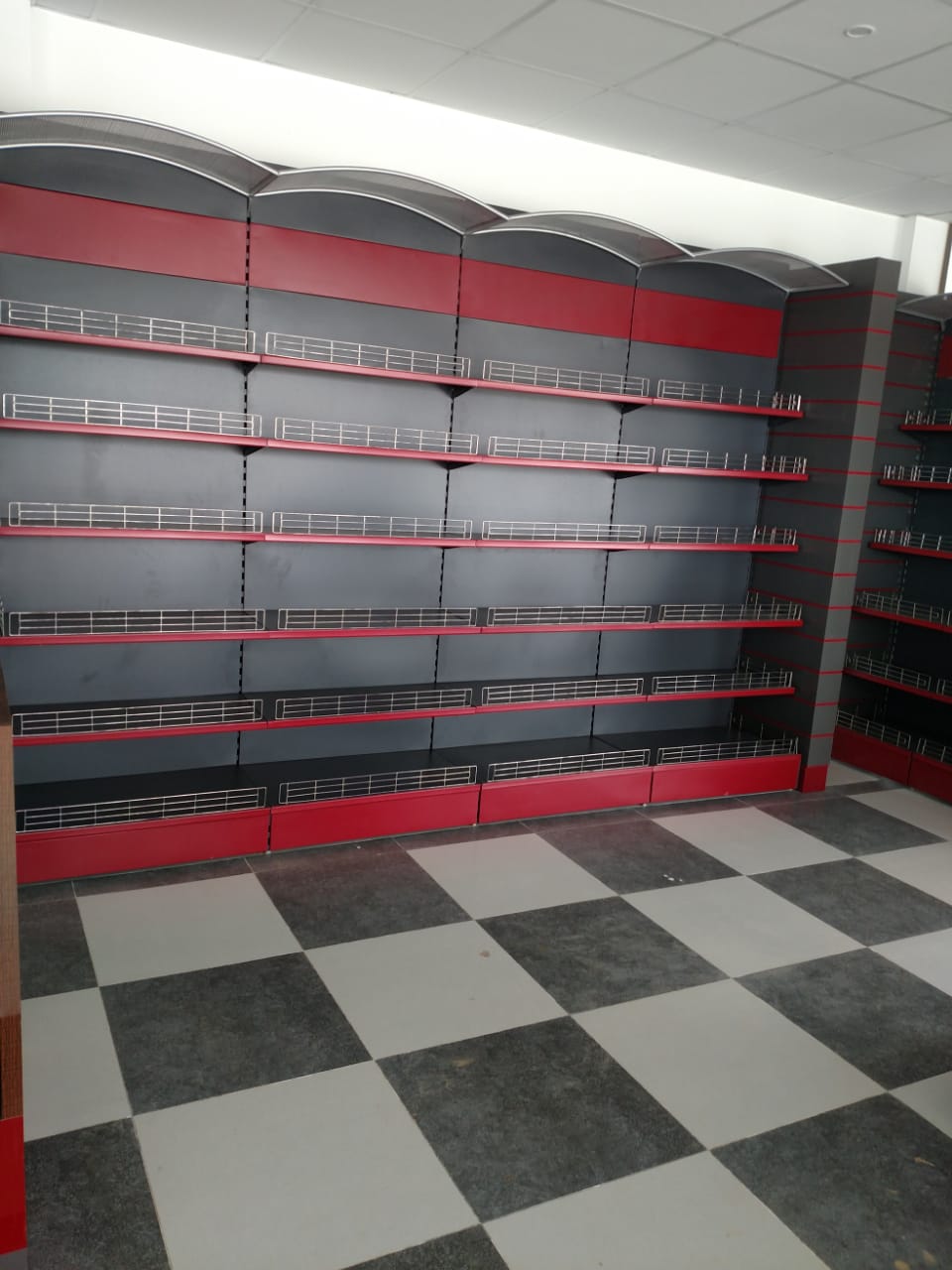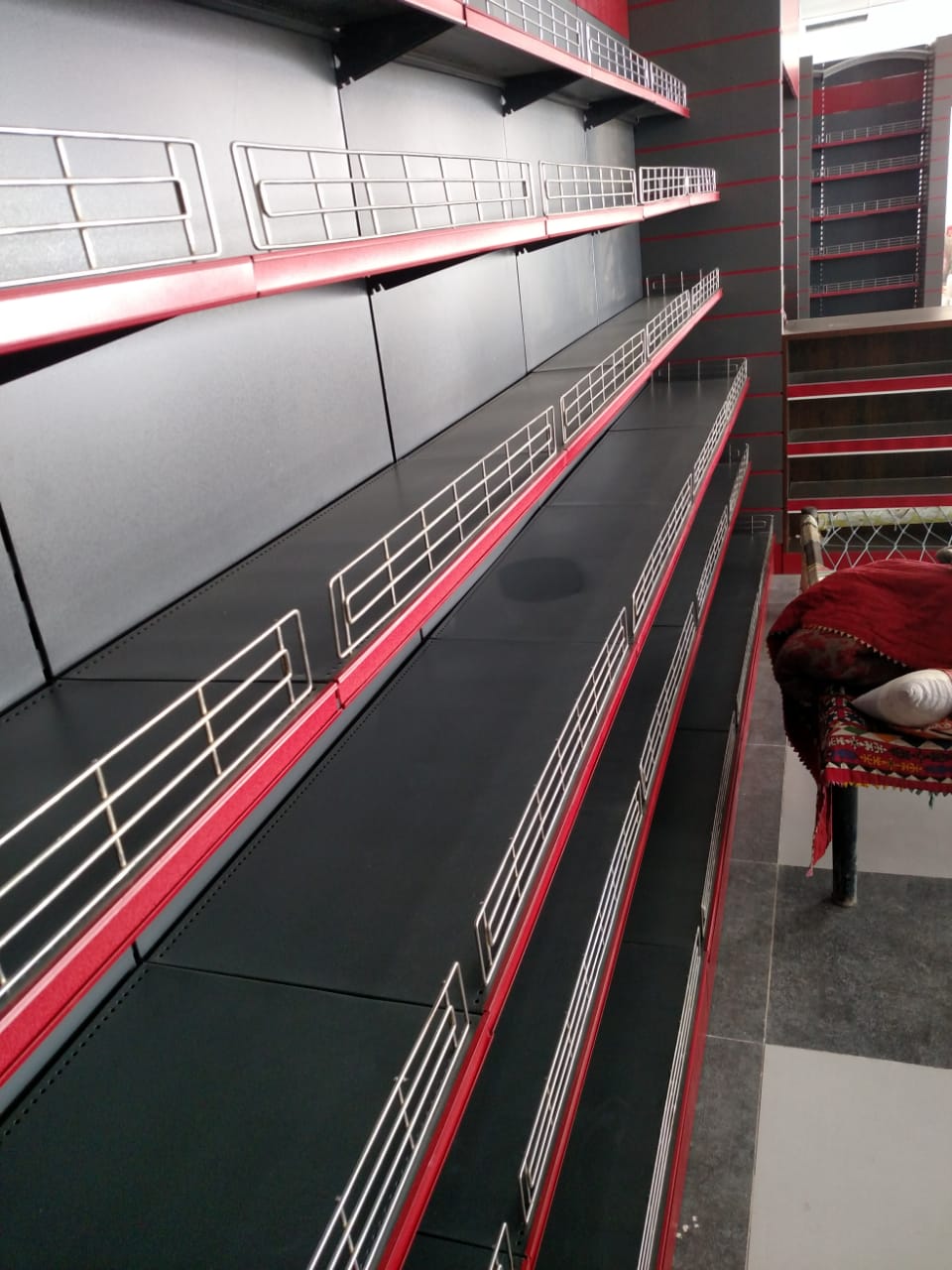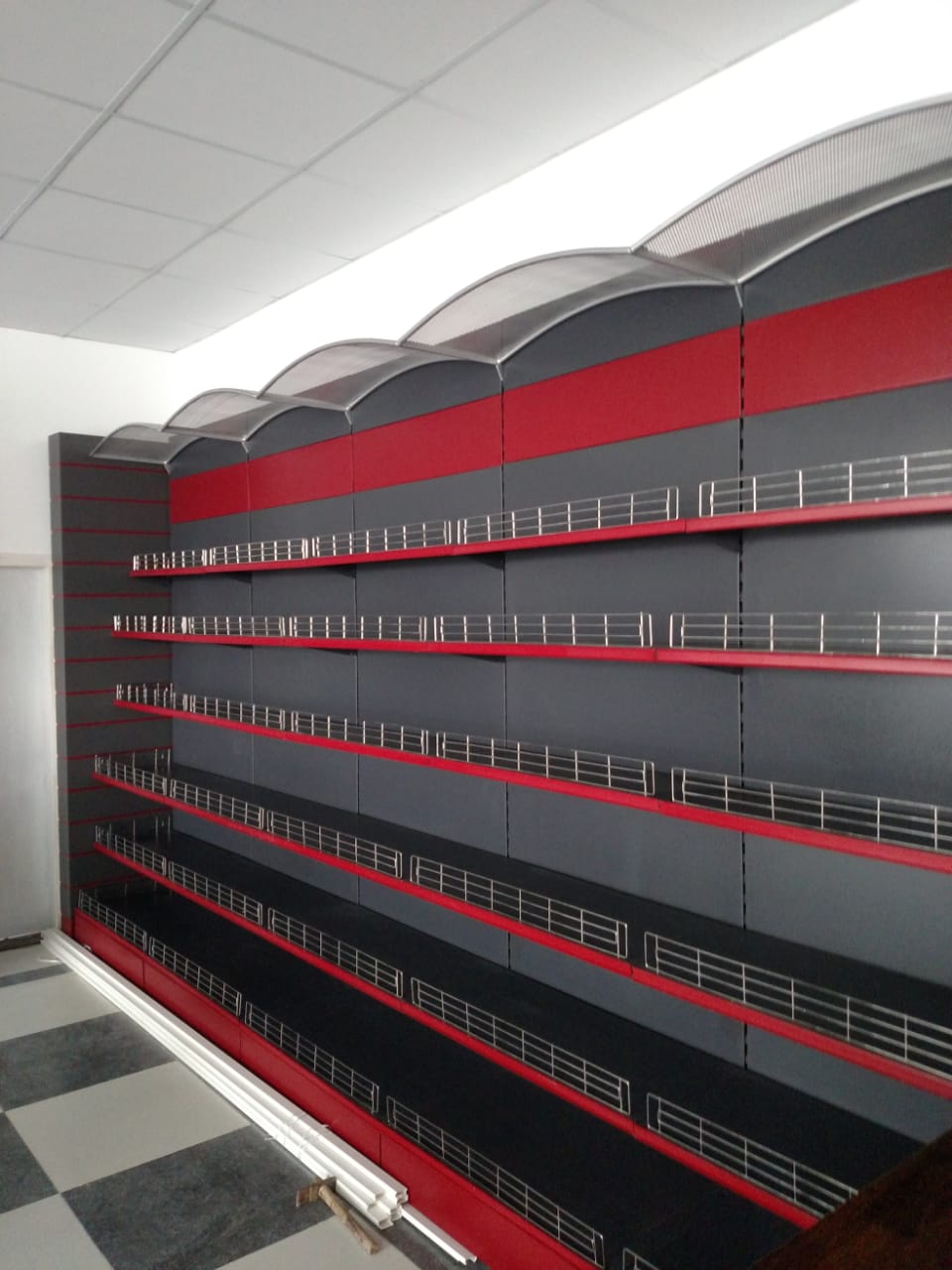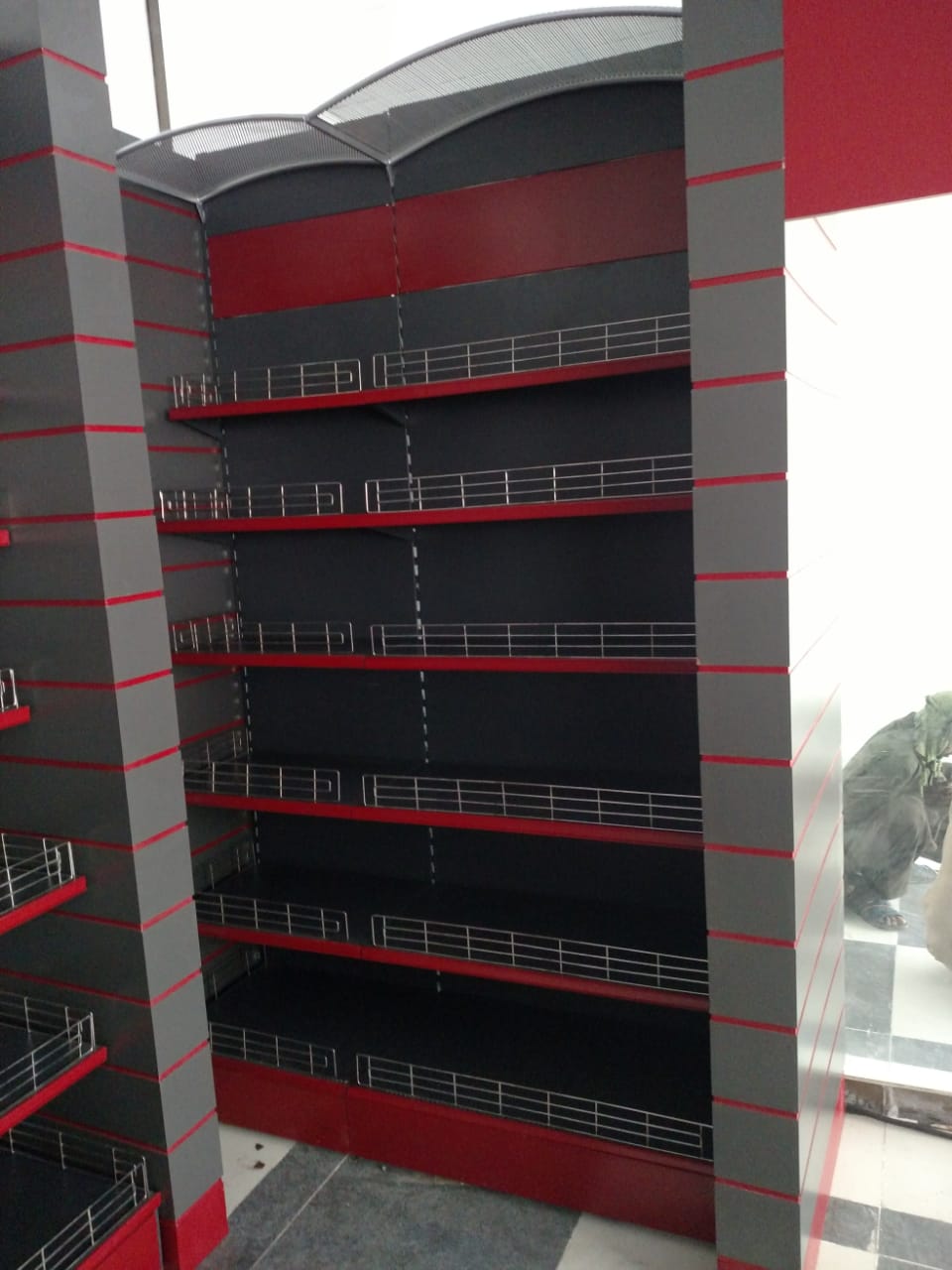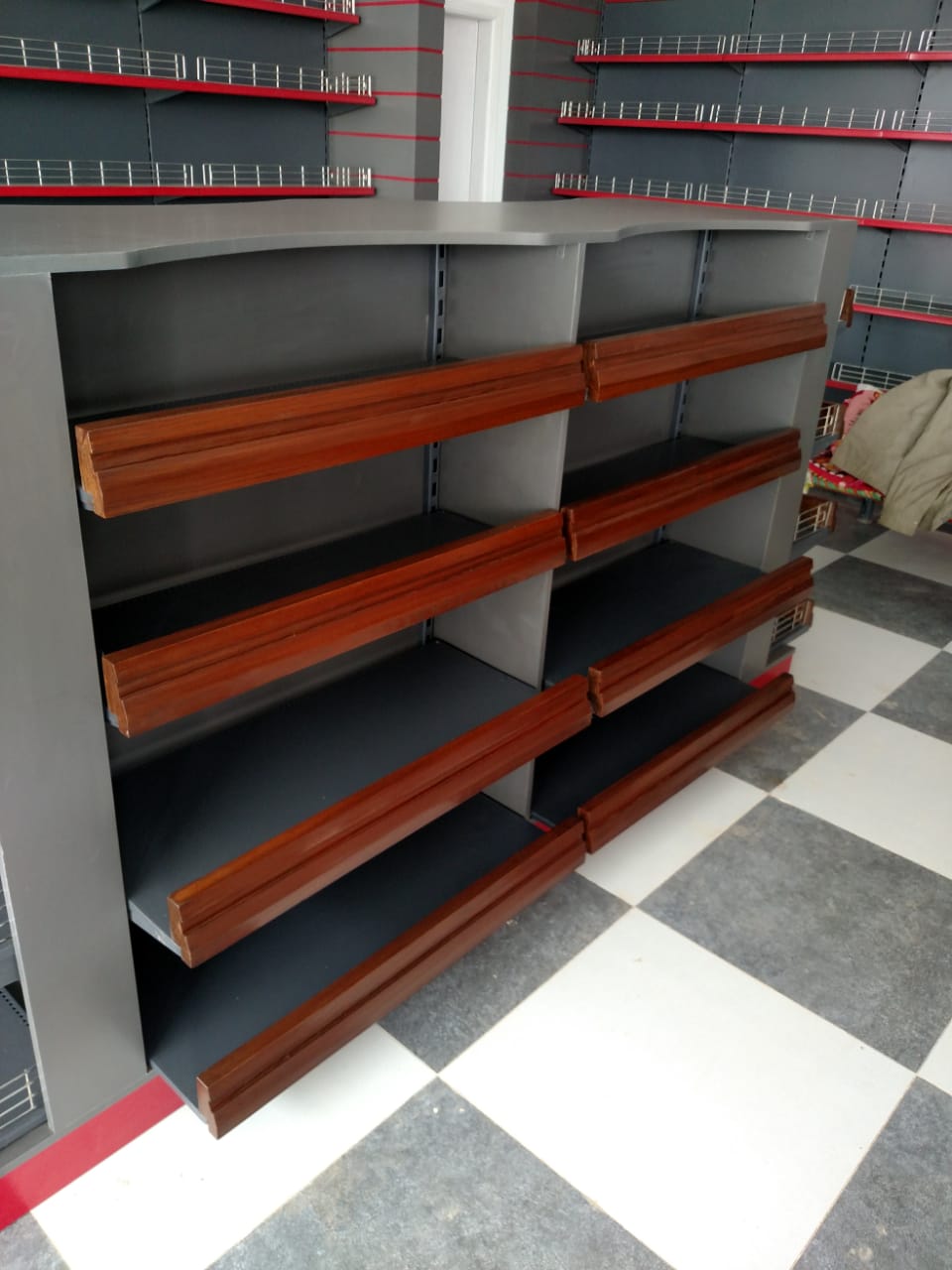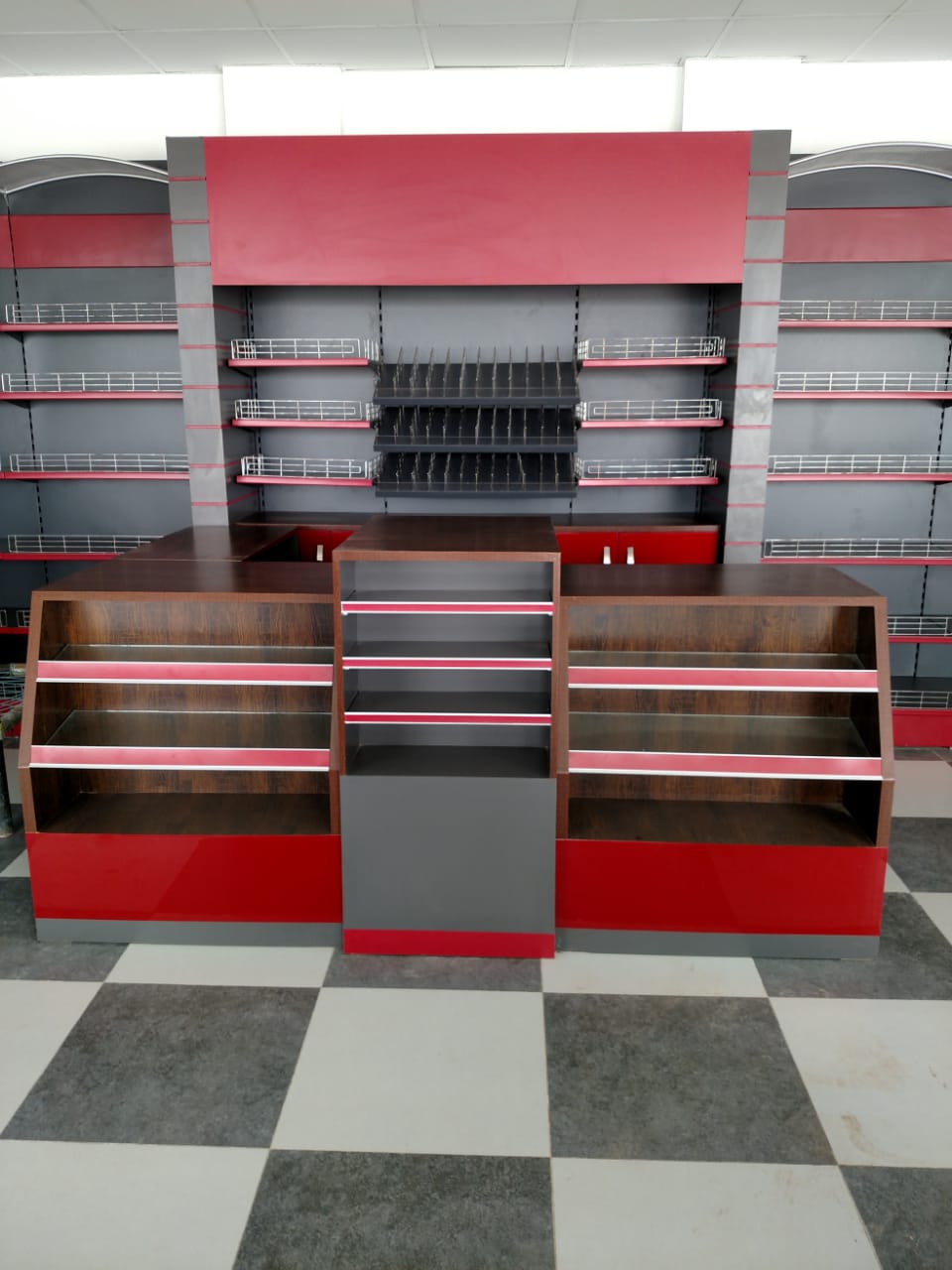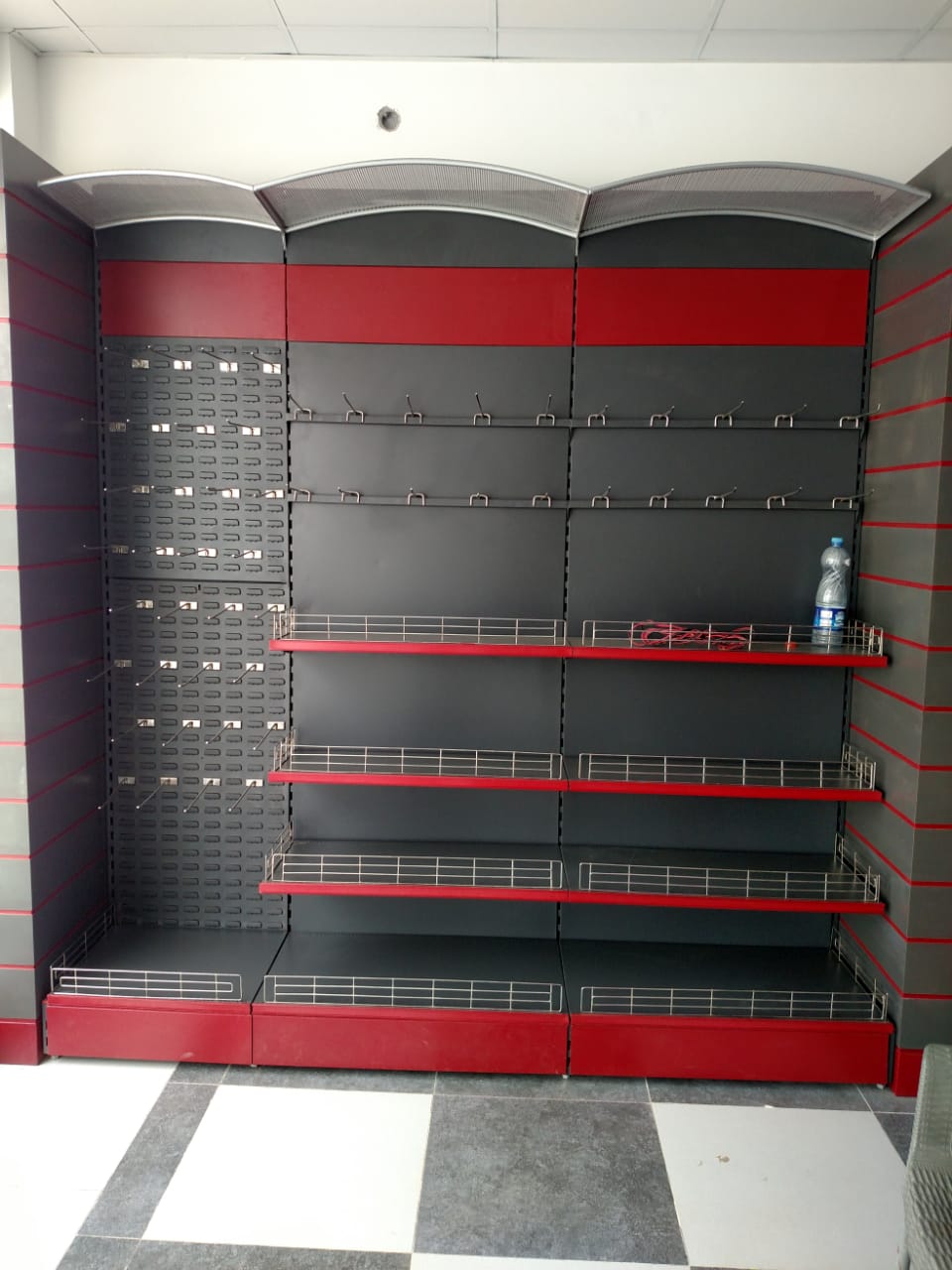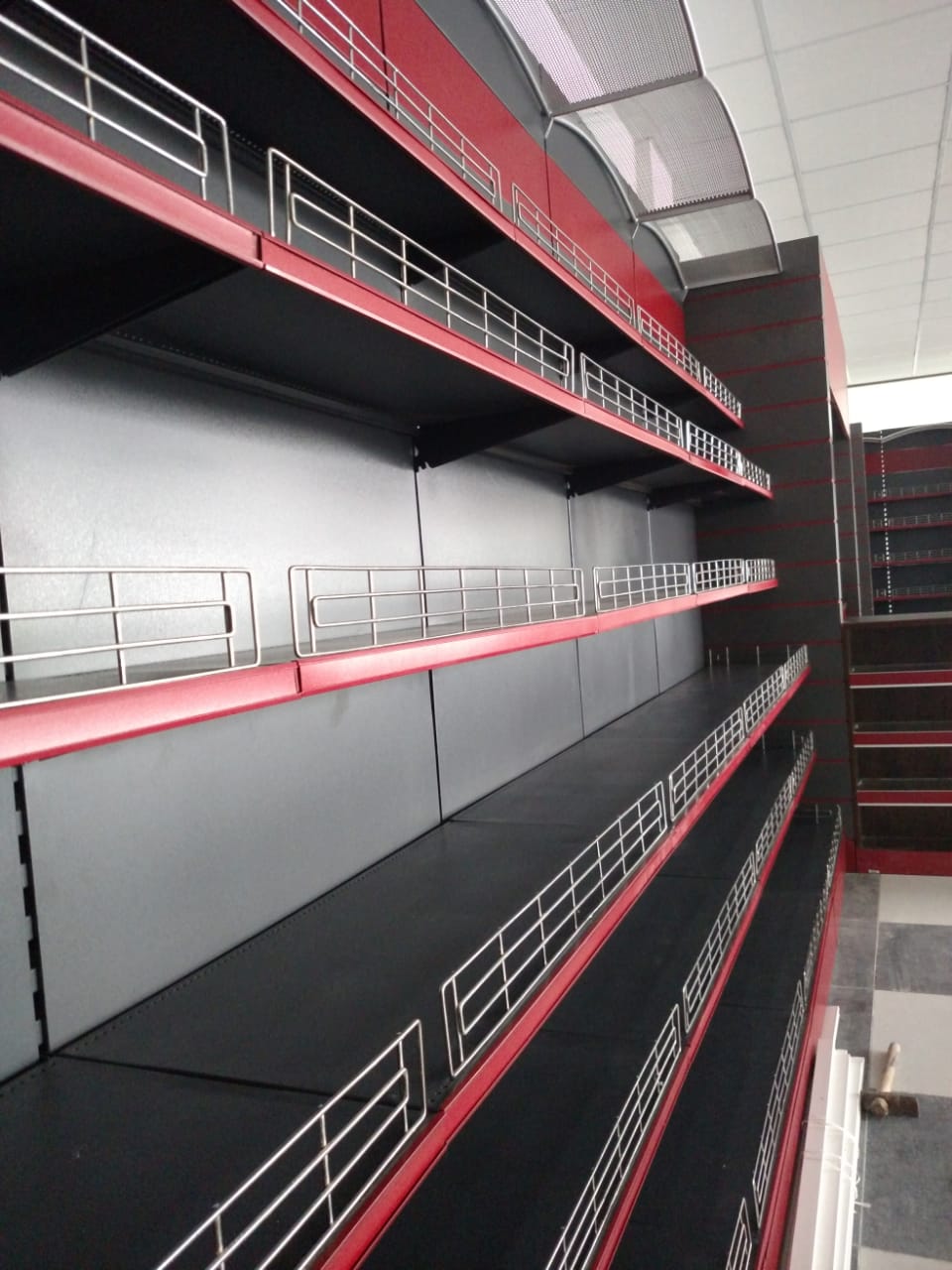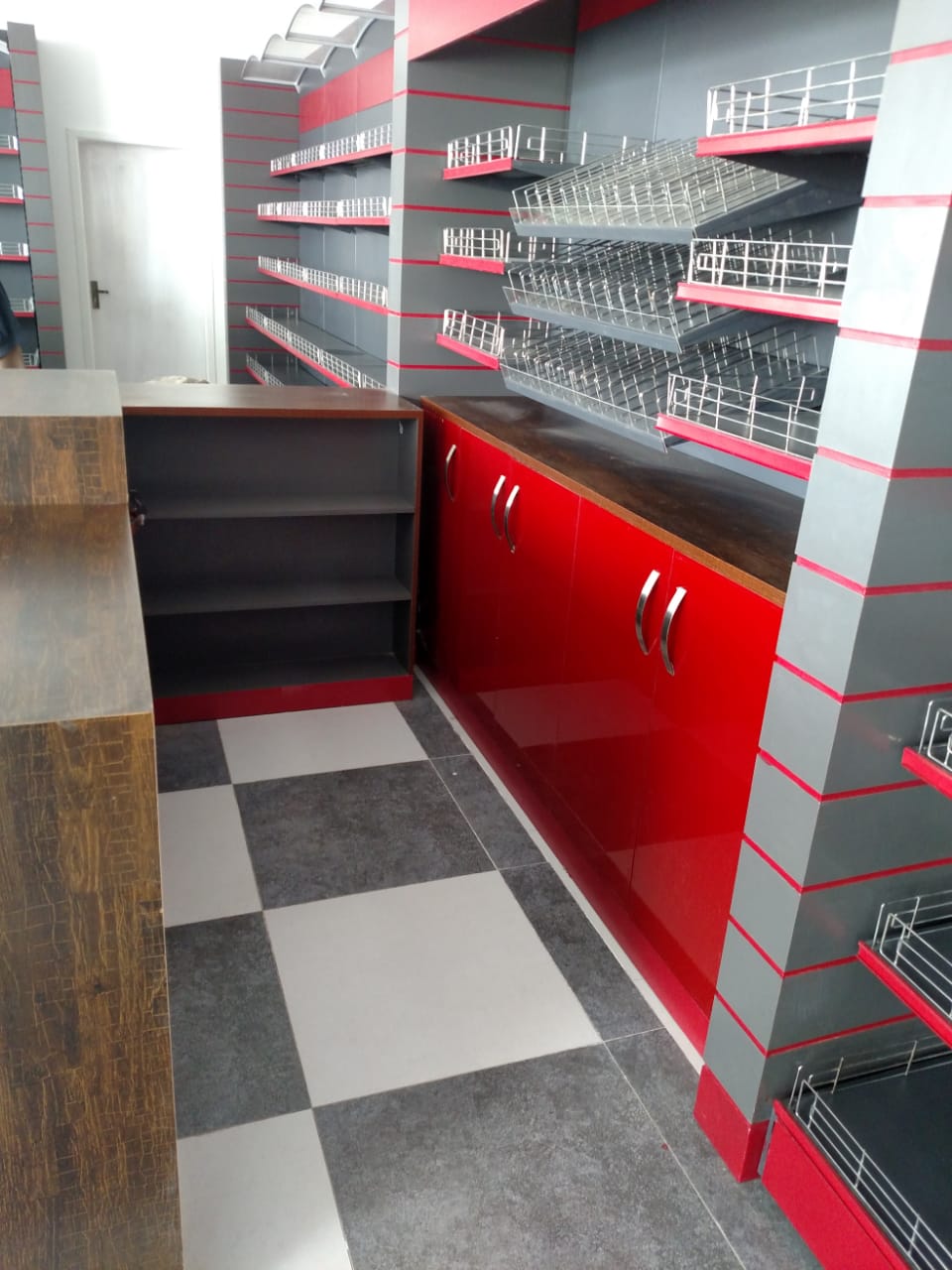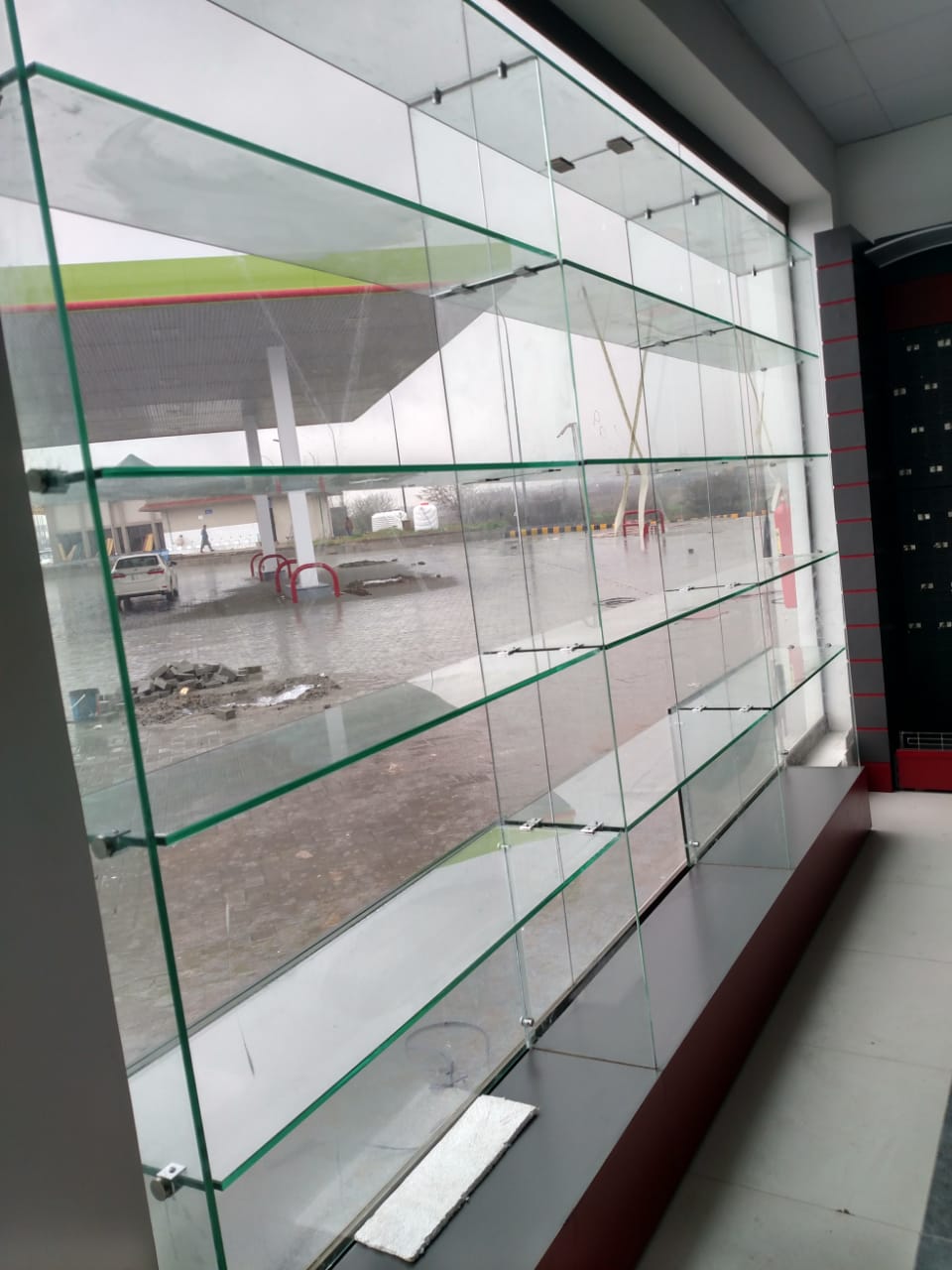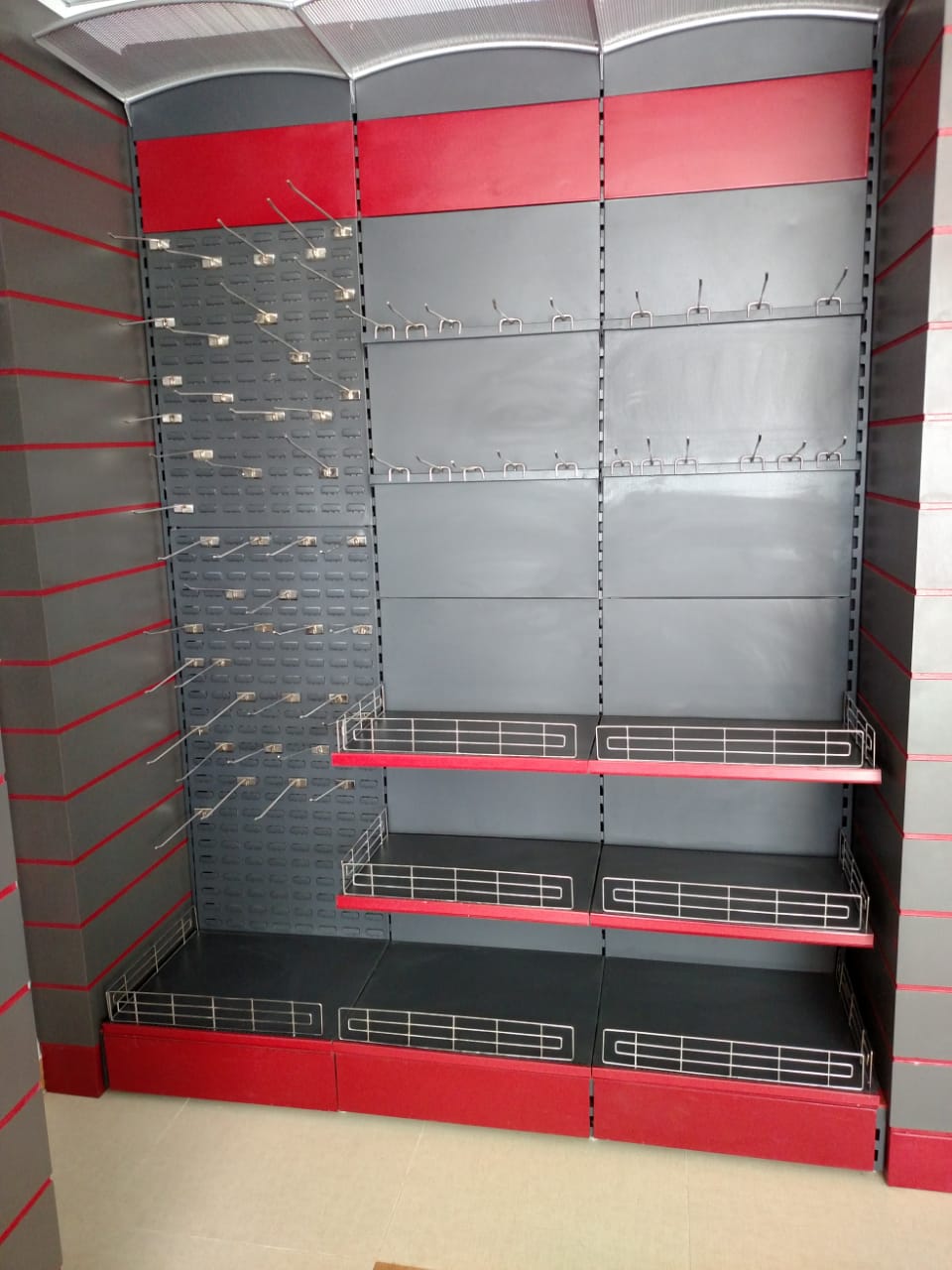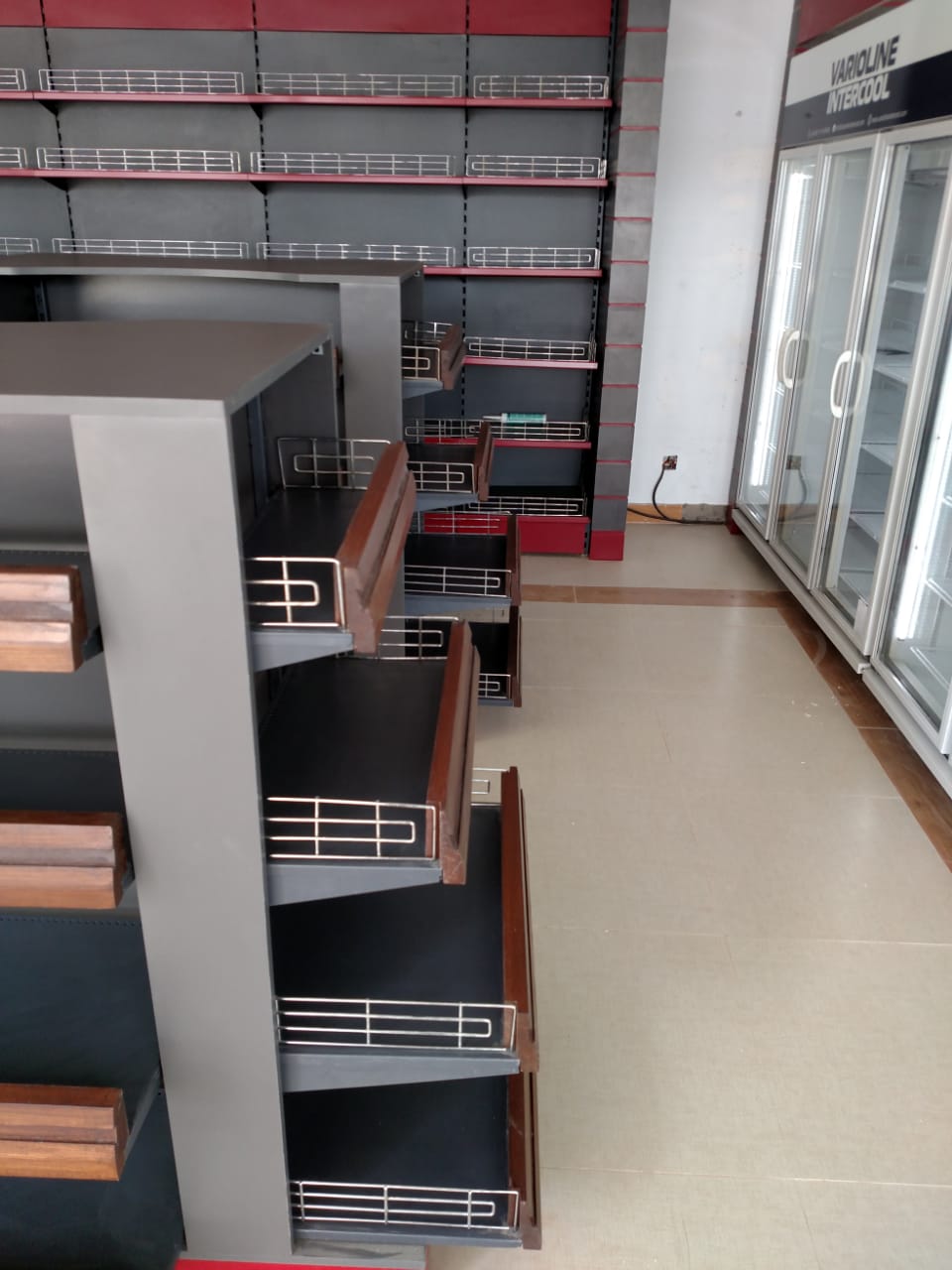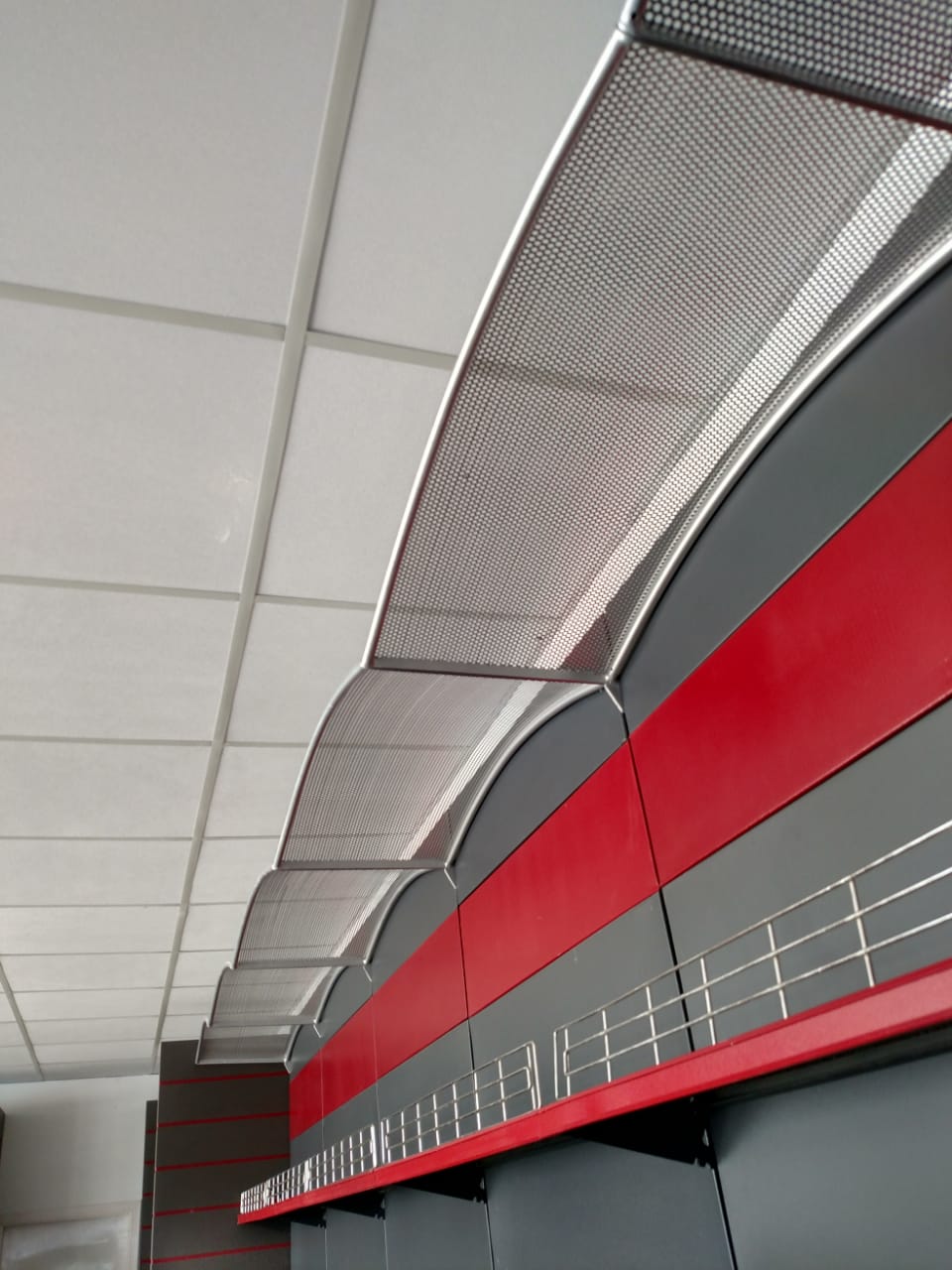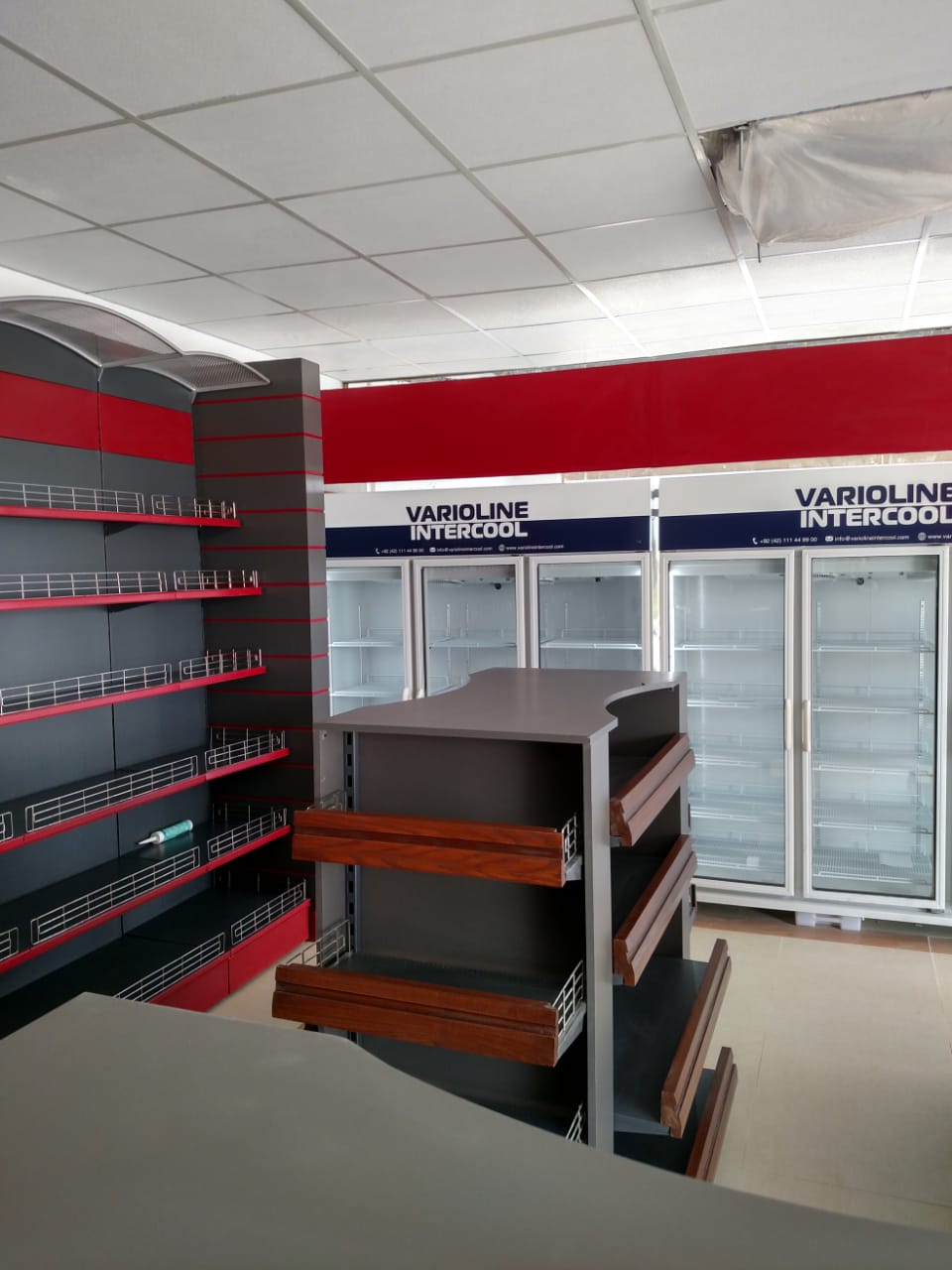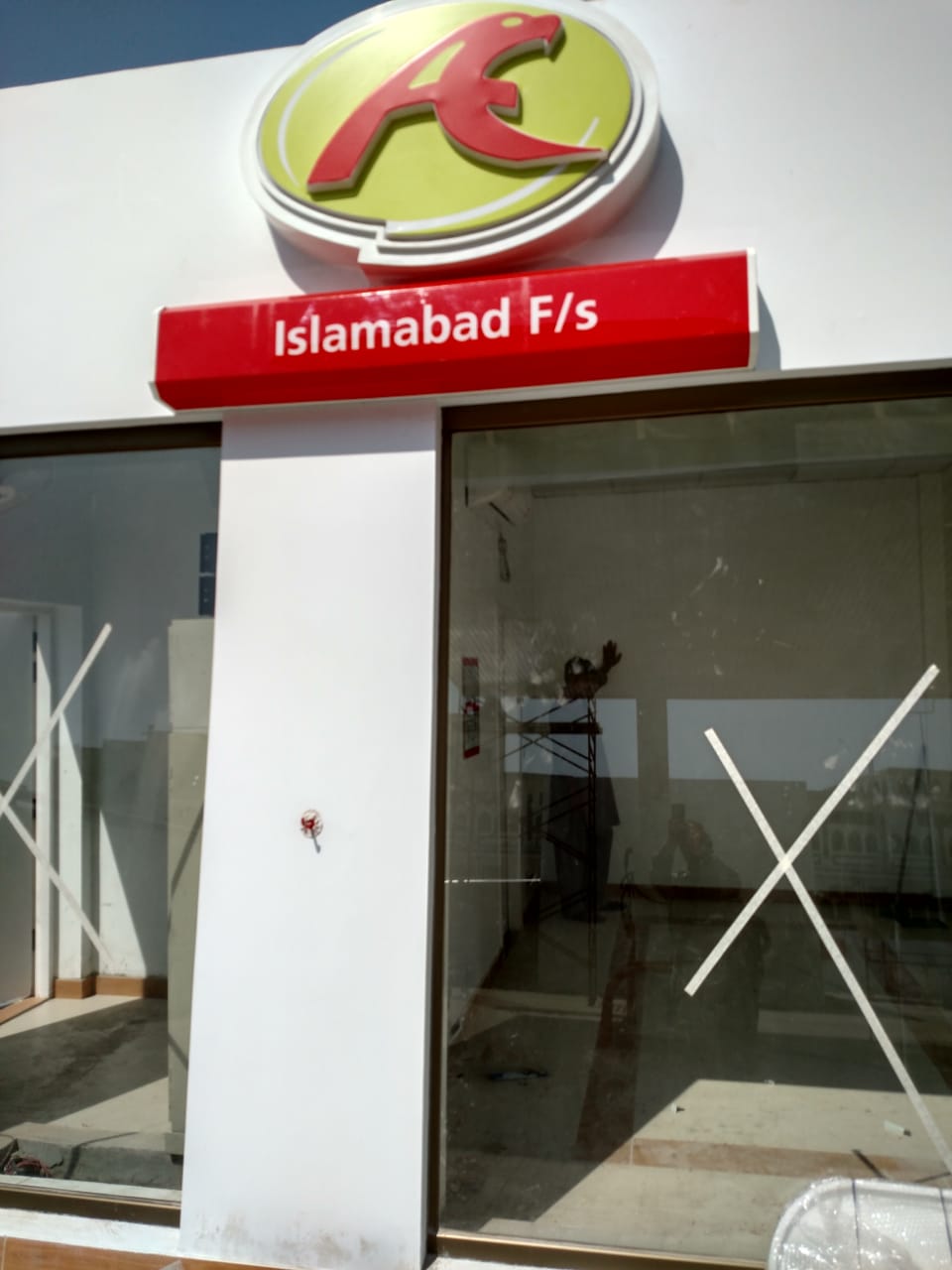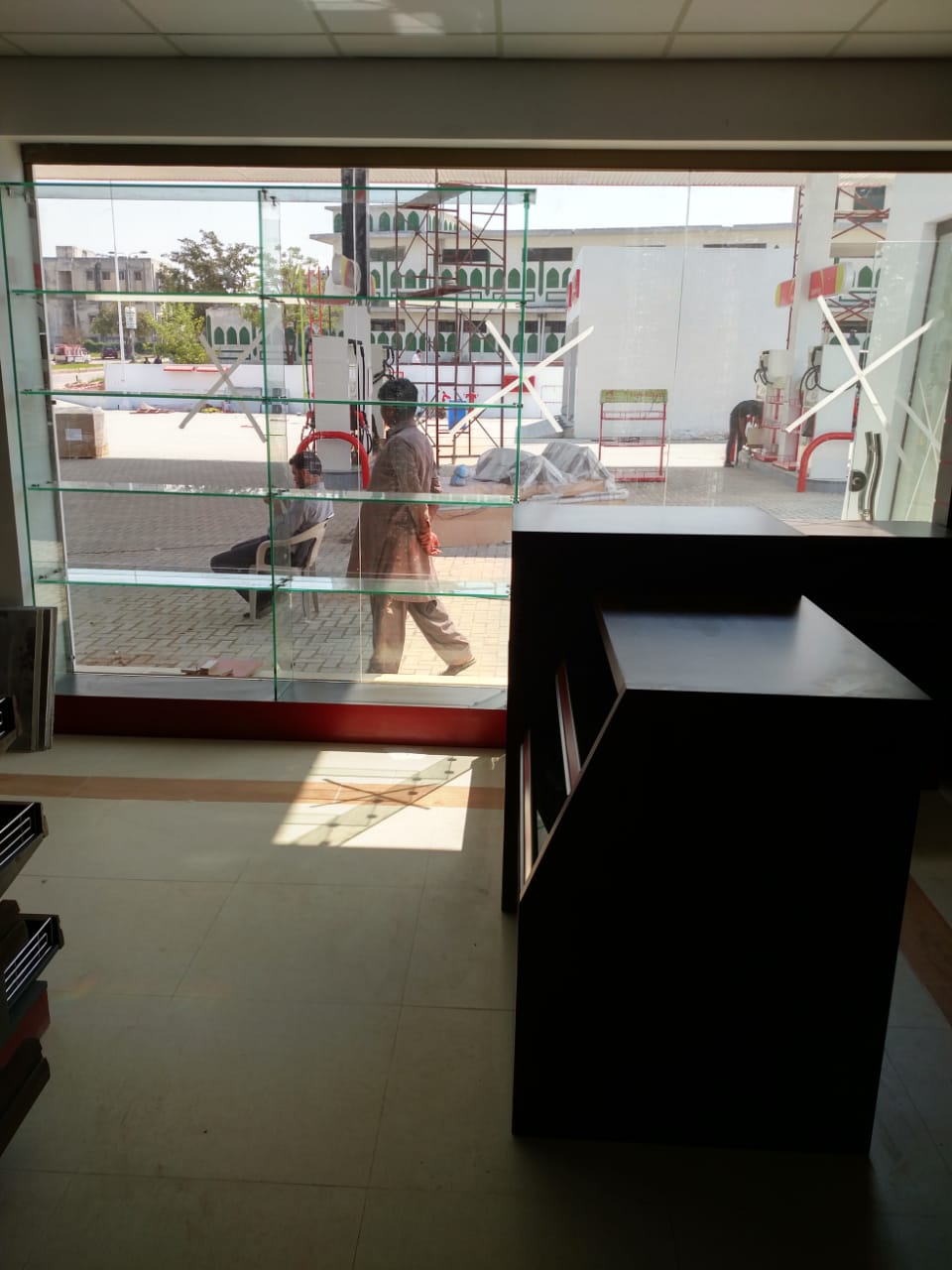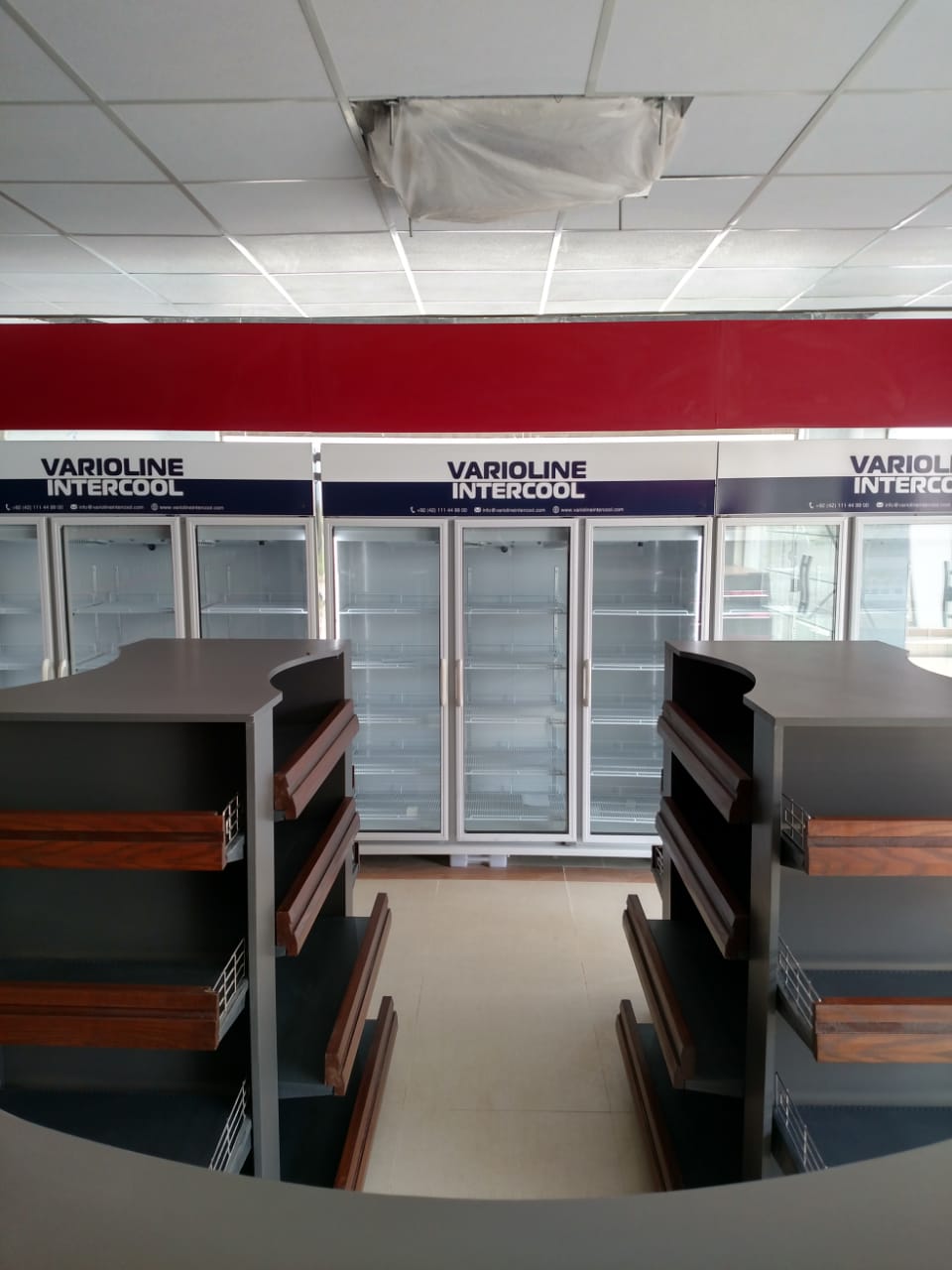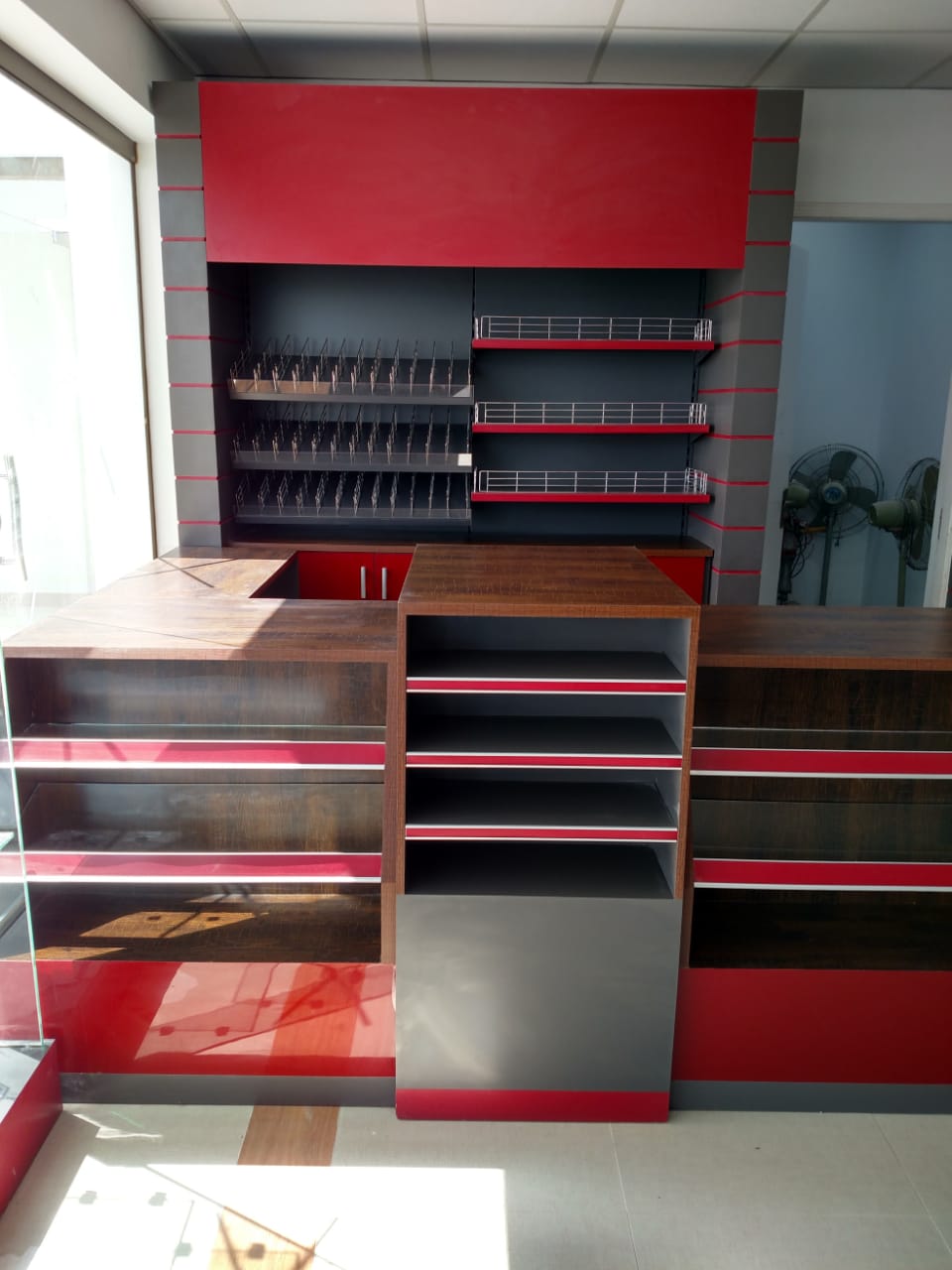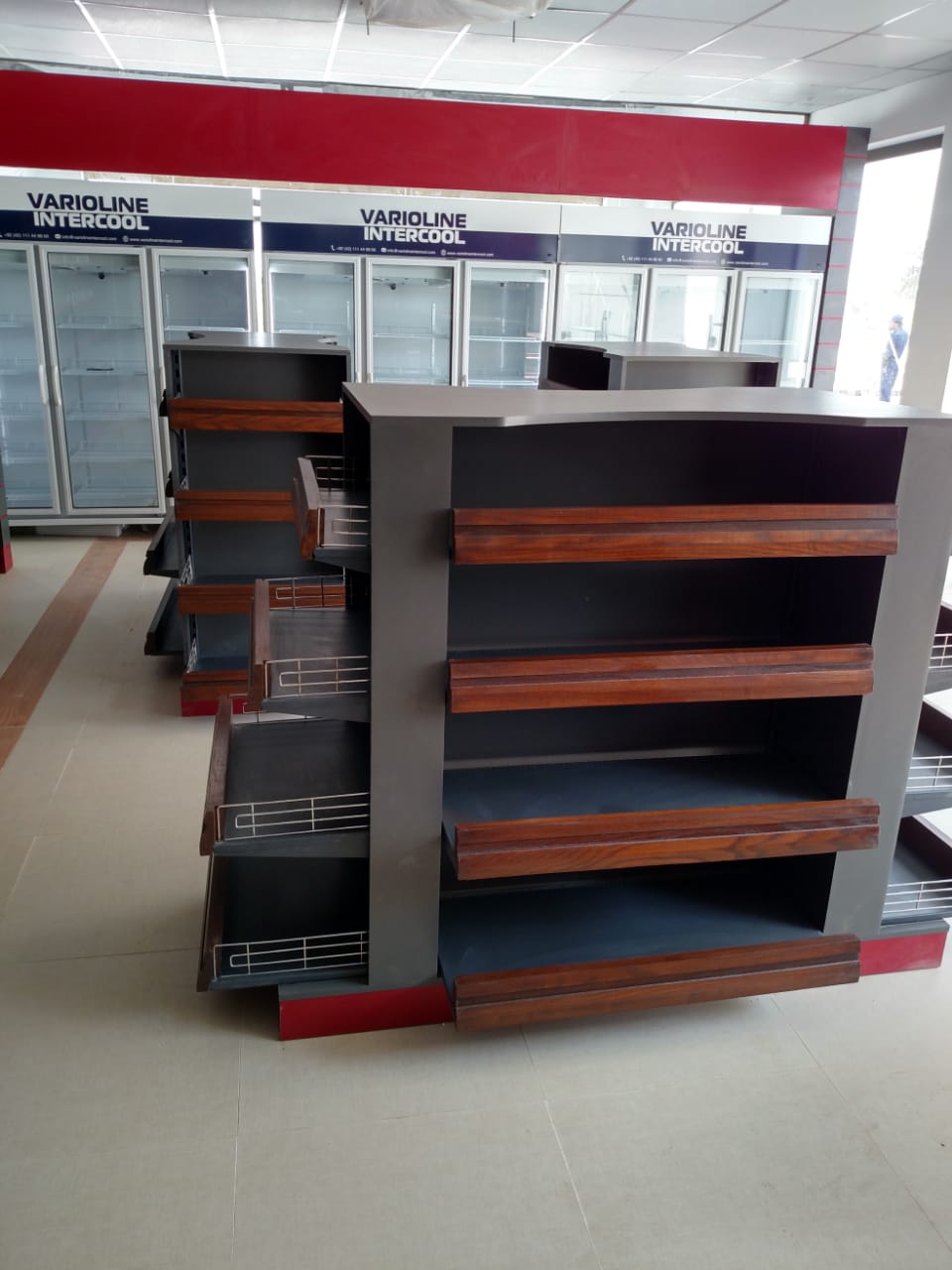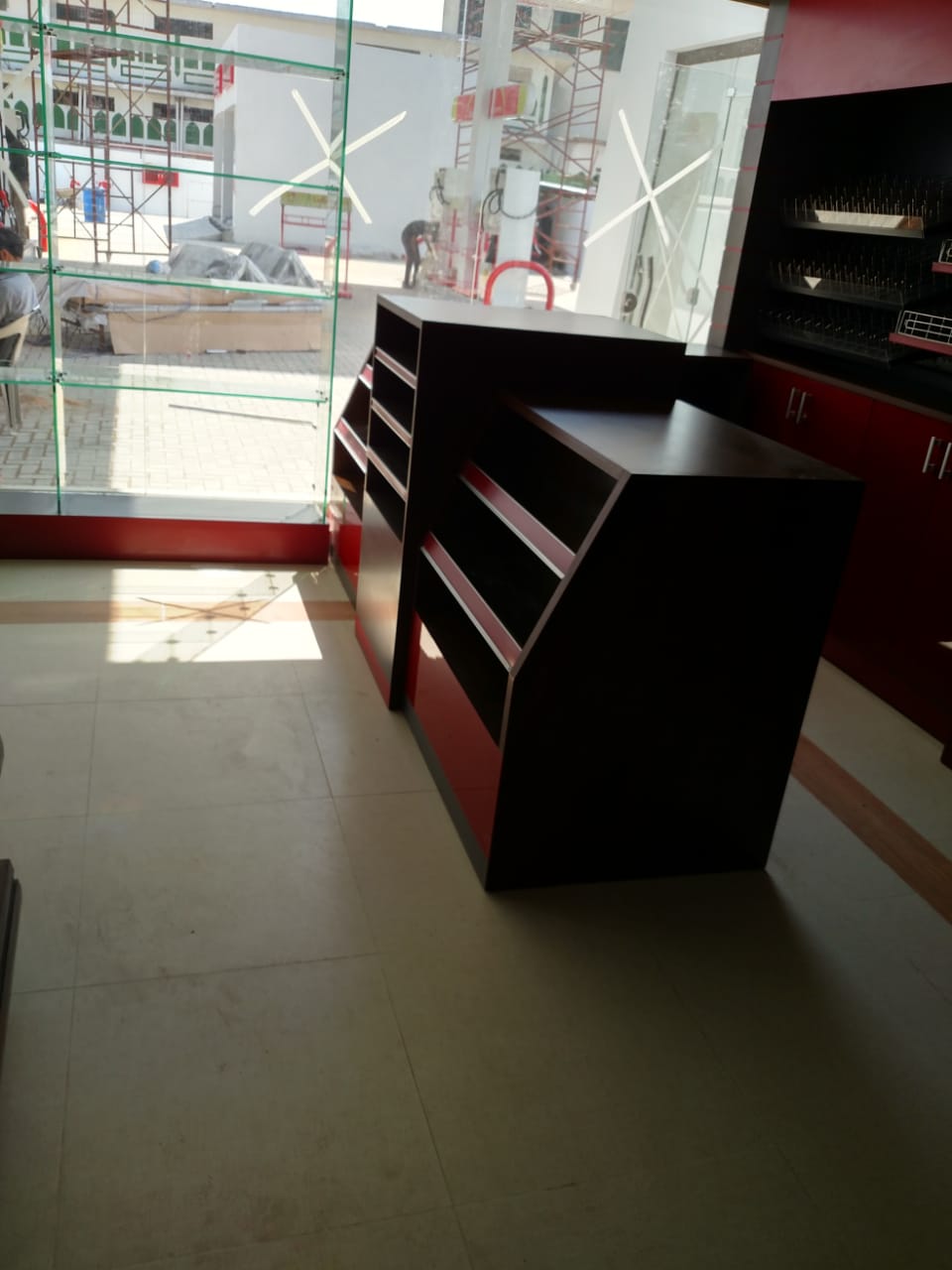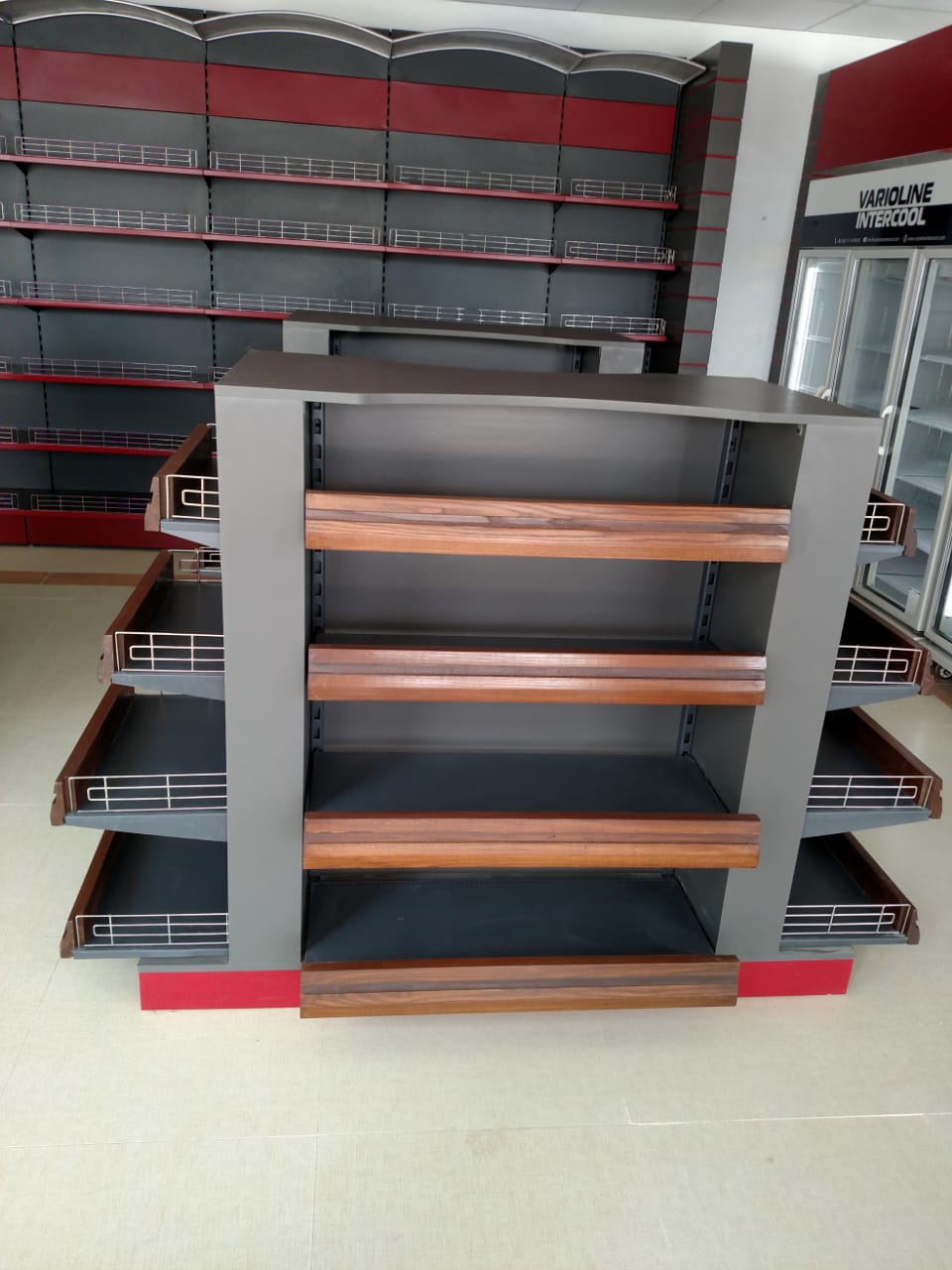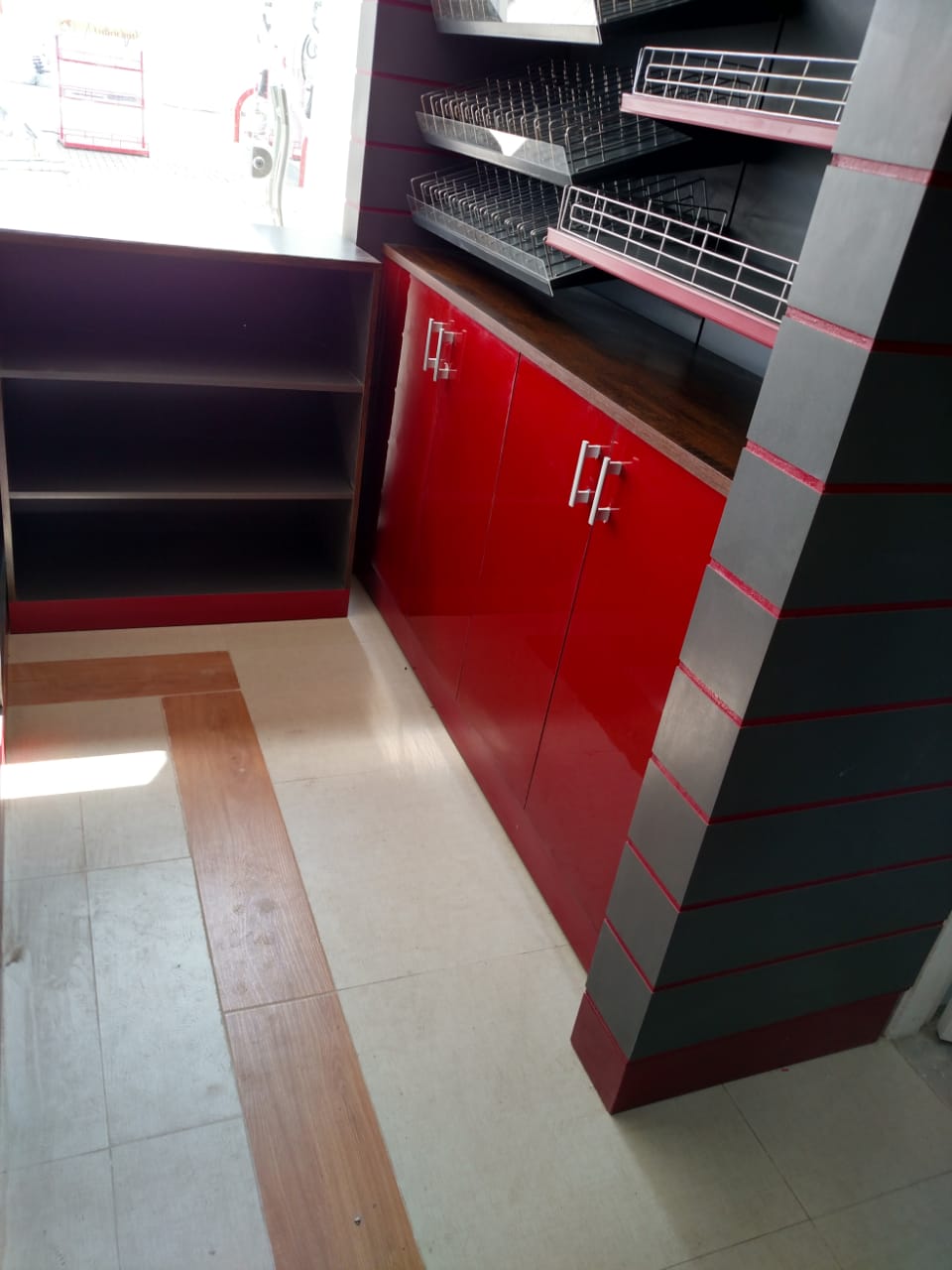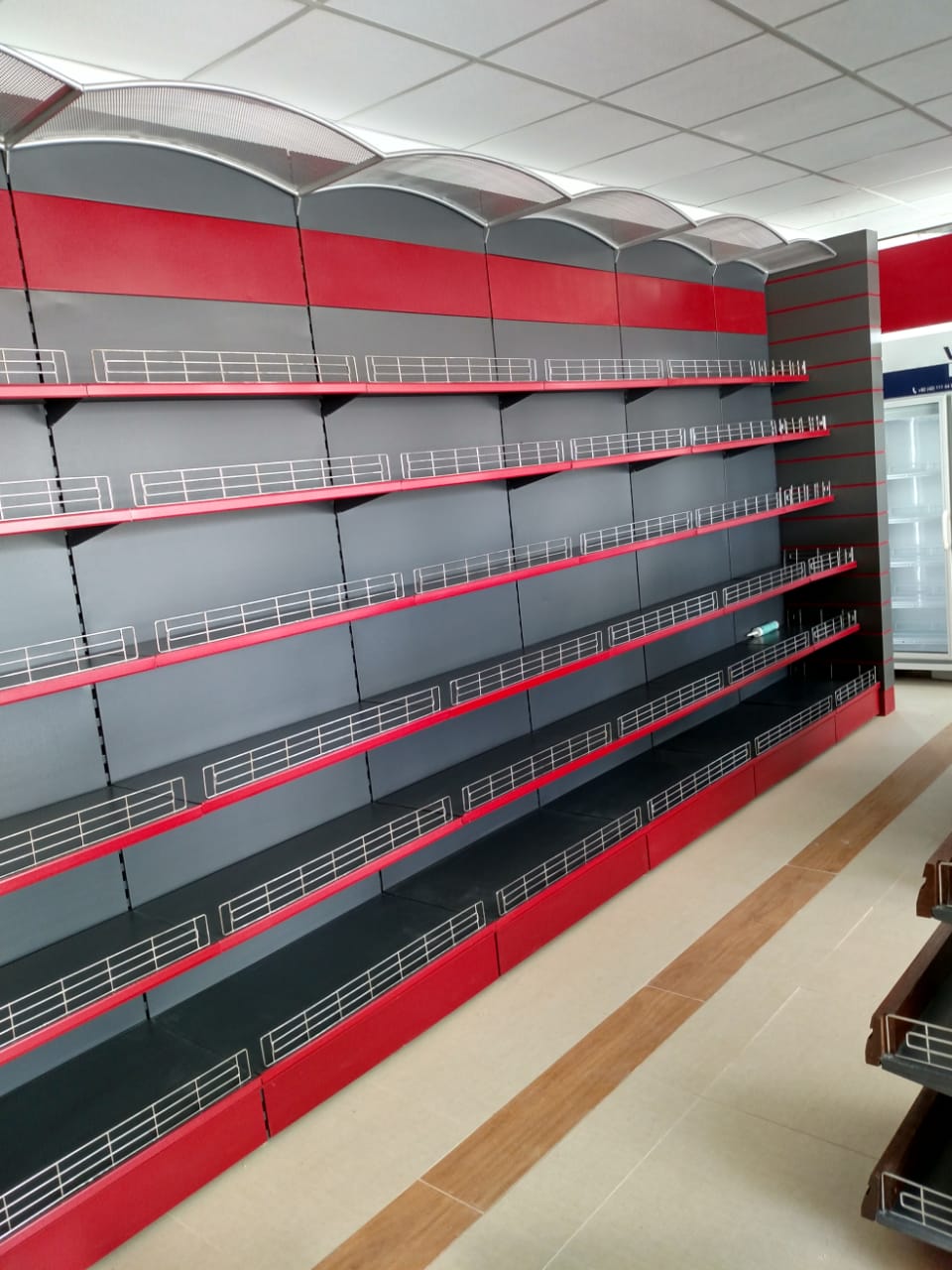 HASCOL PETROLEUM PAKISTAN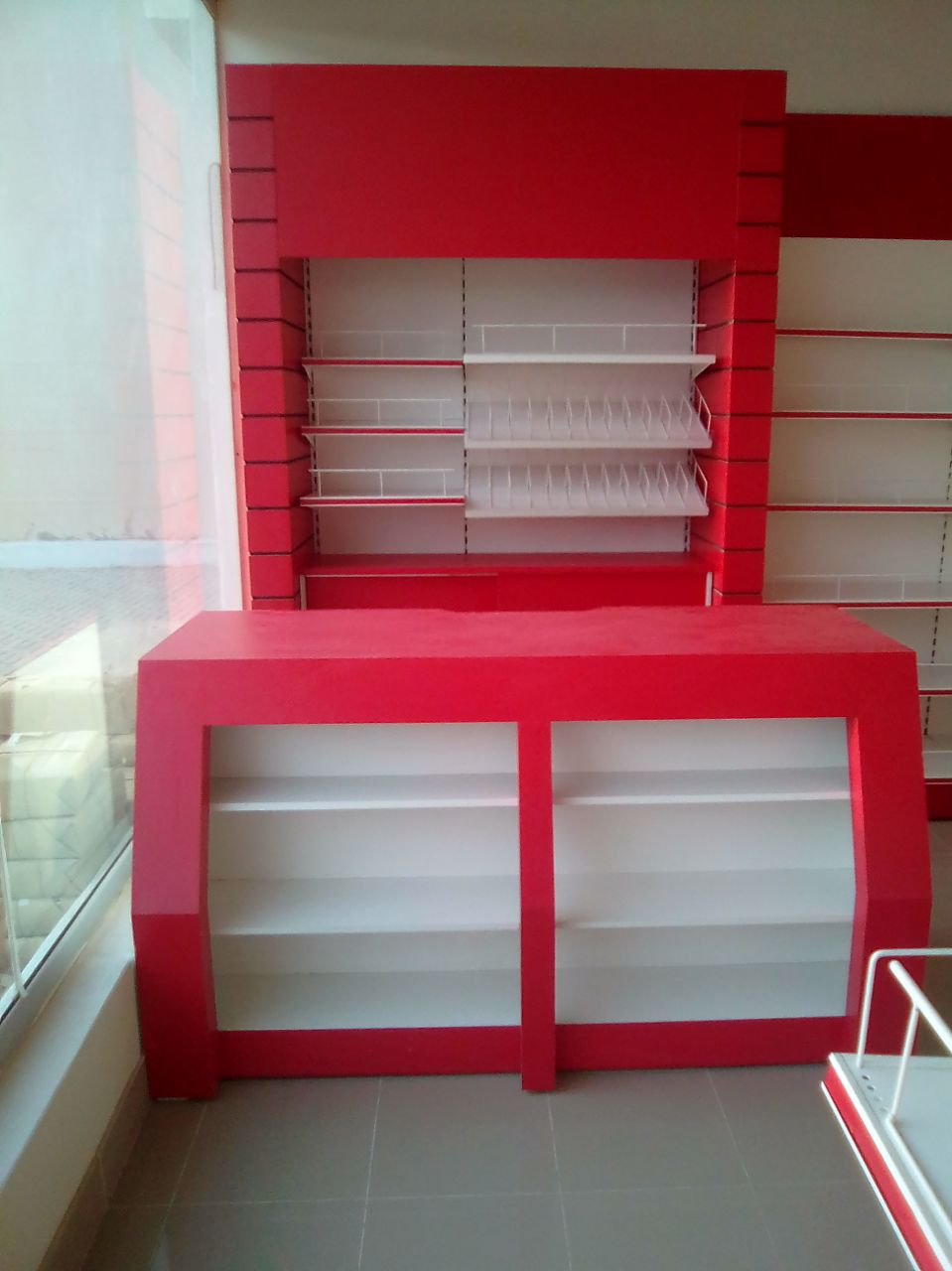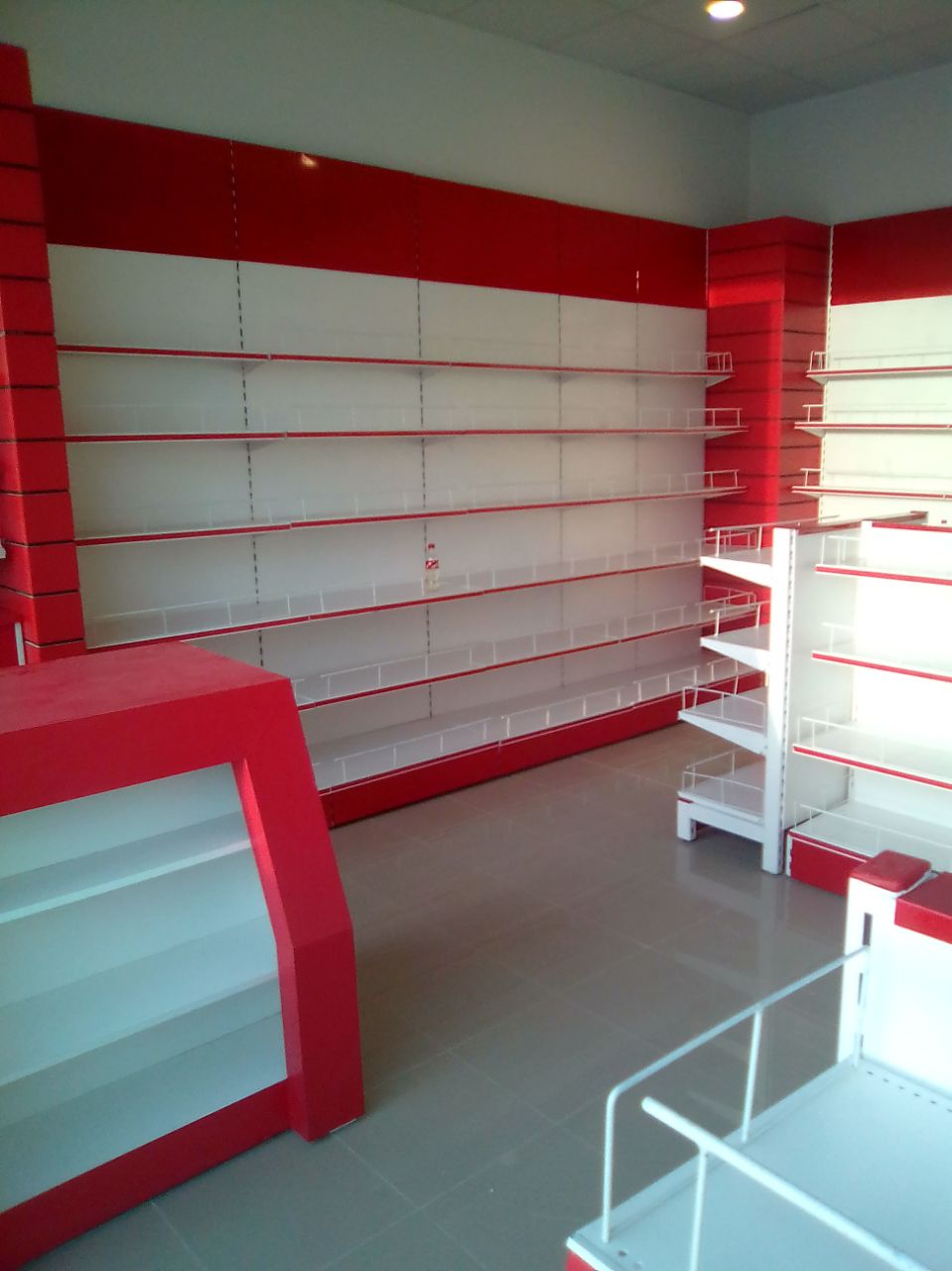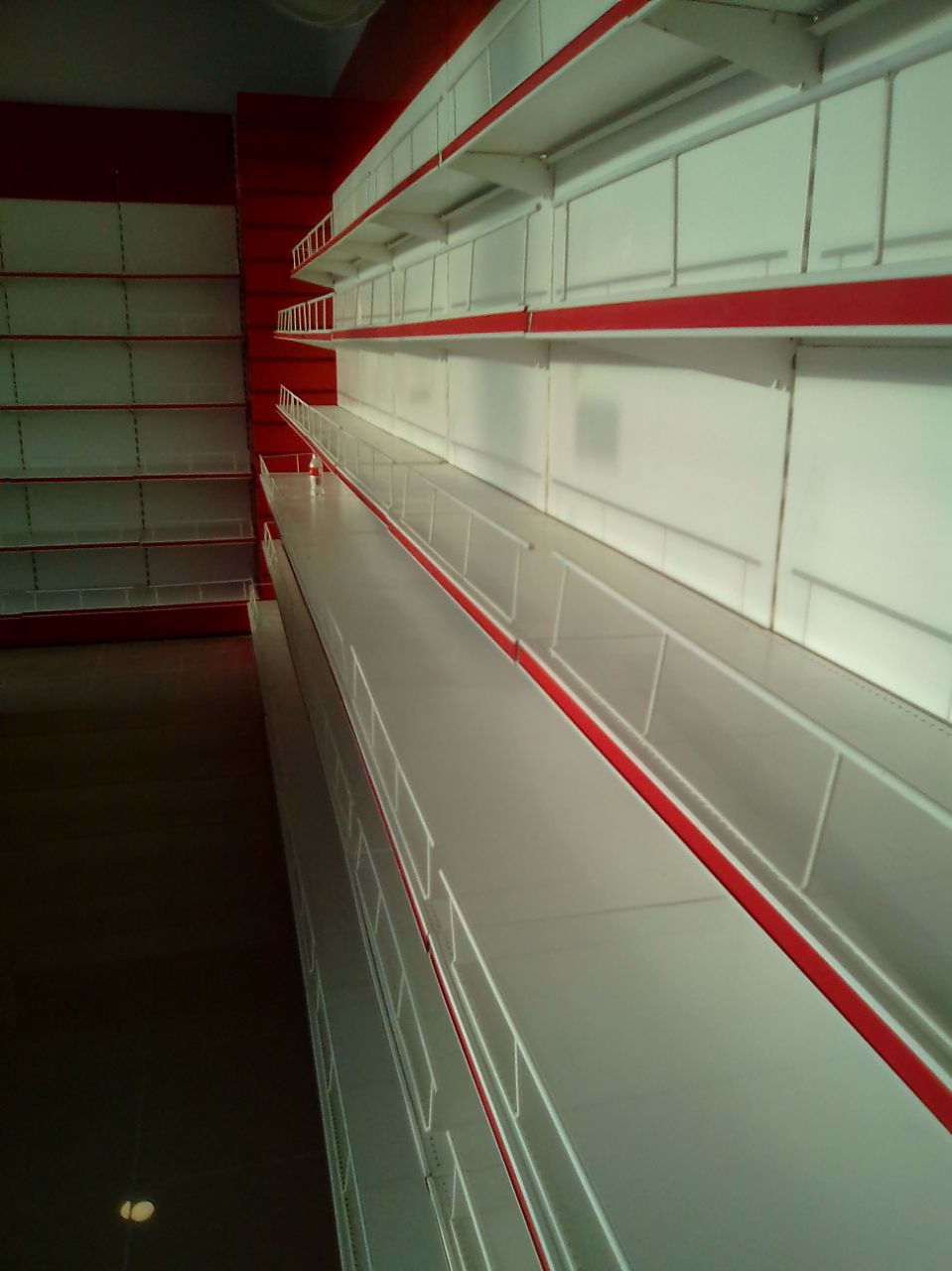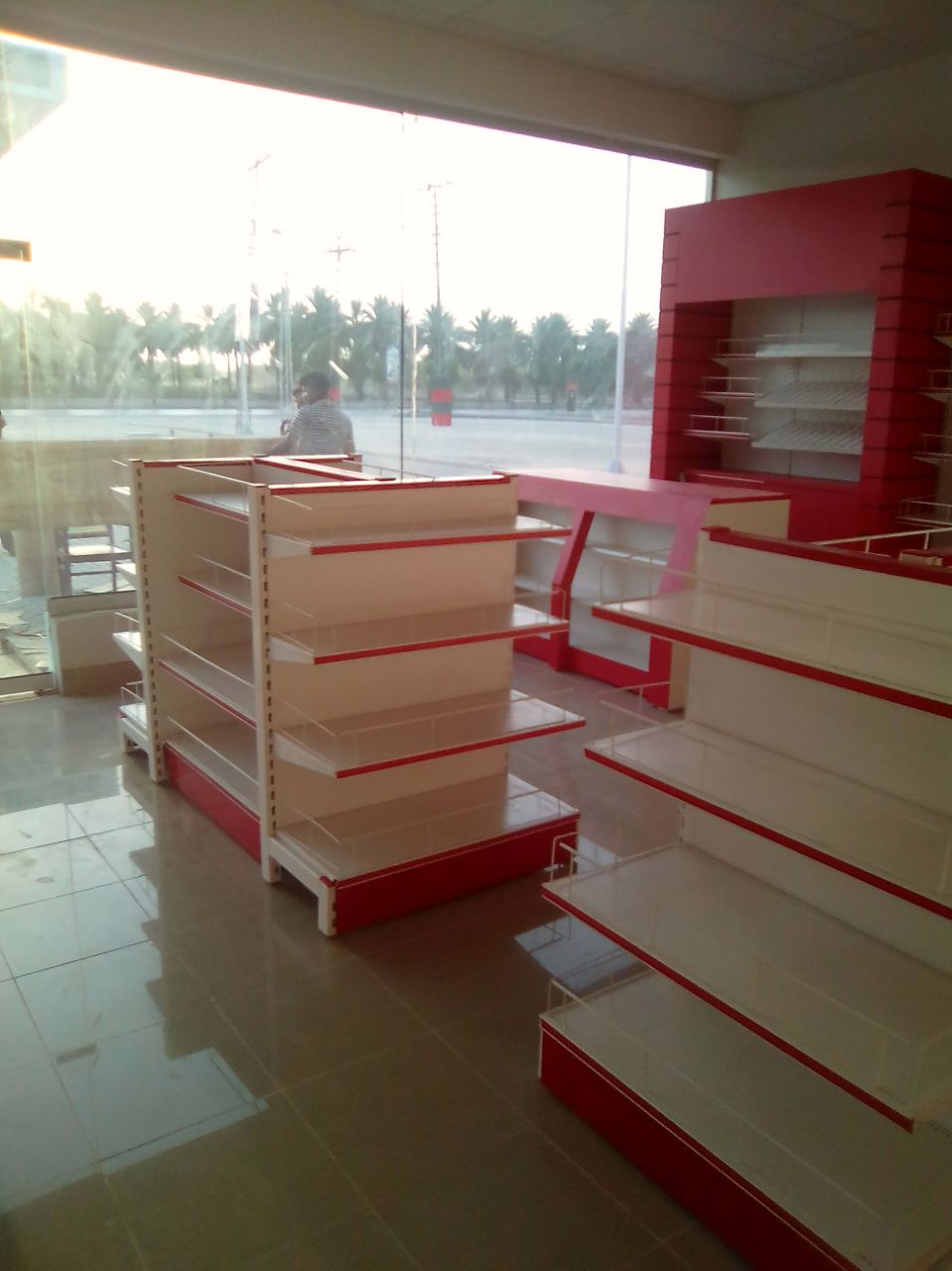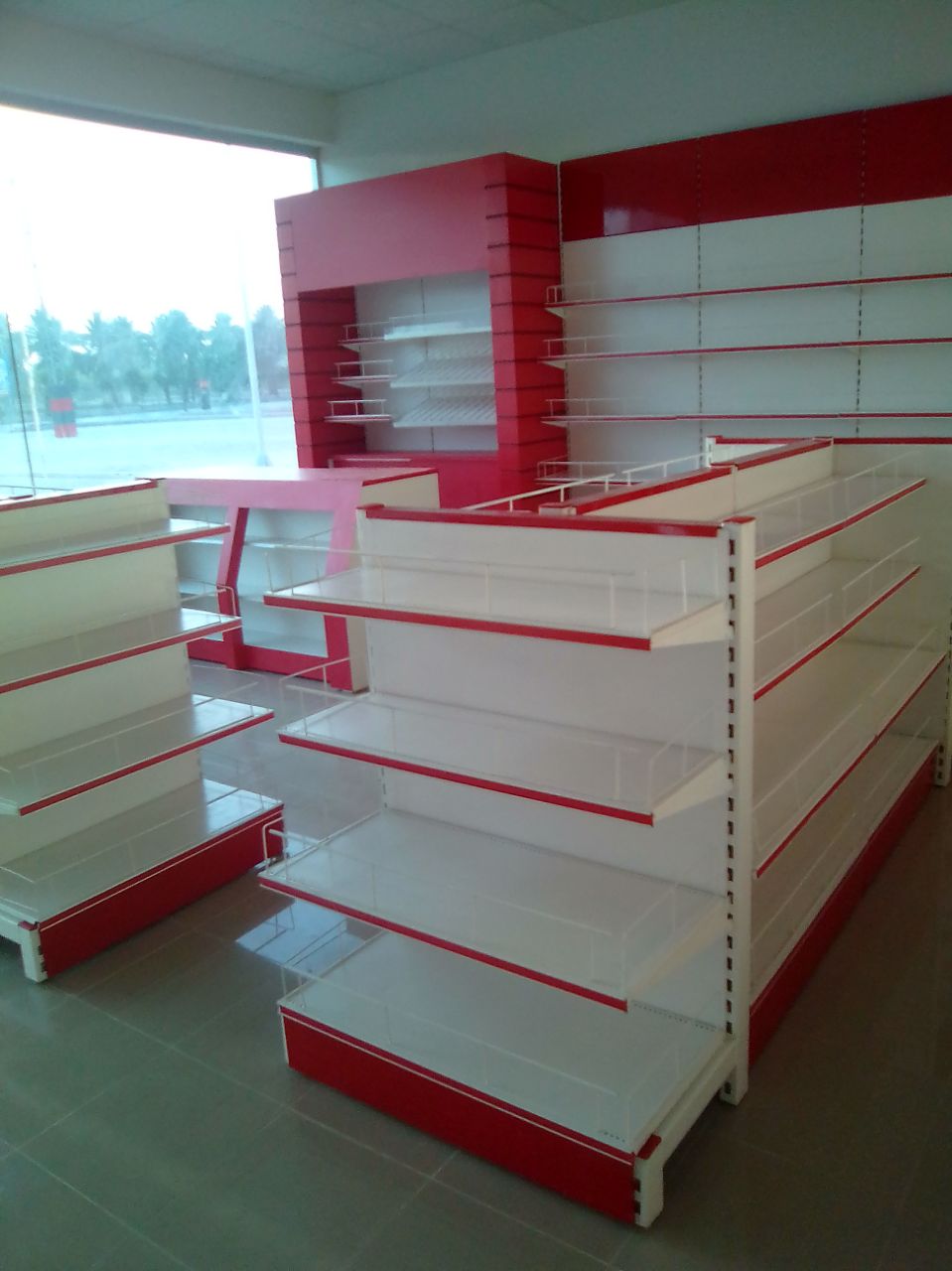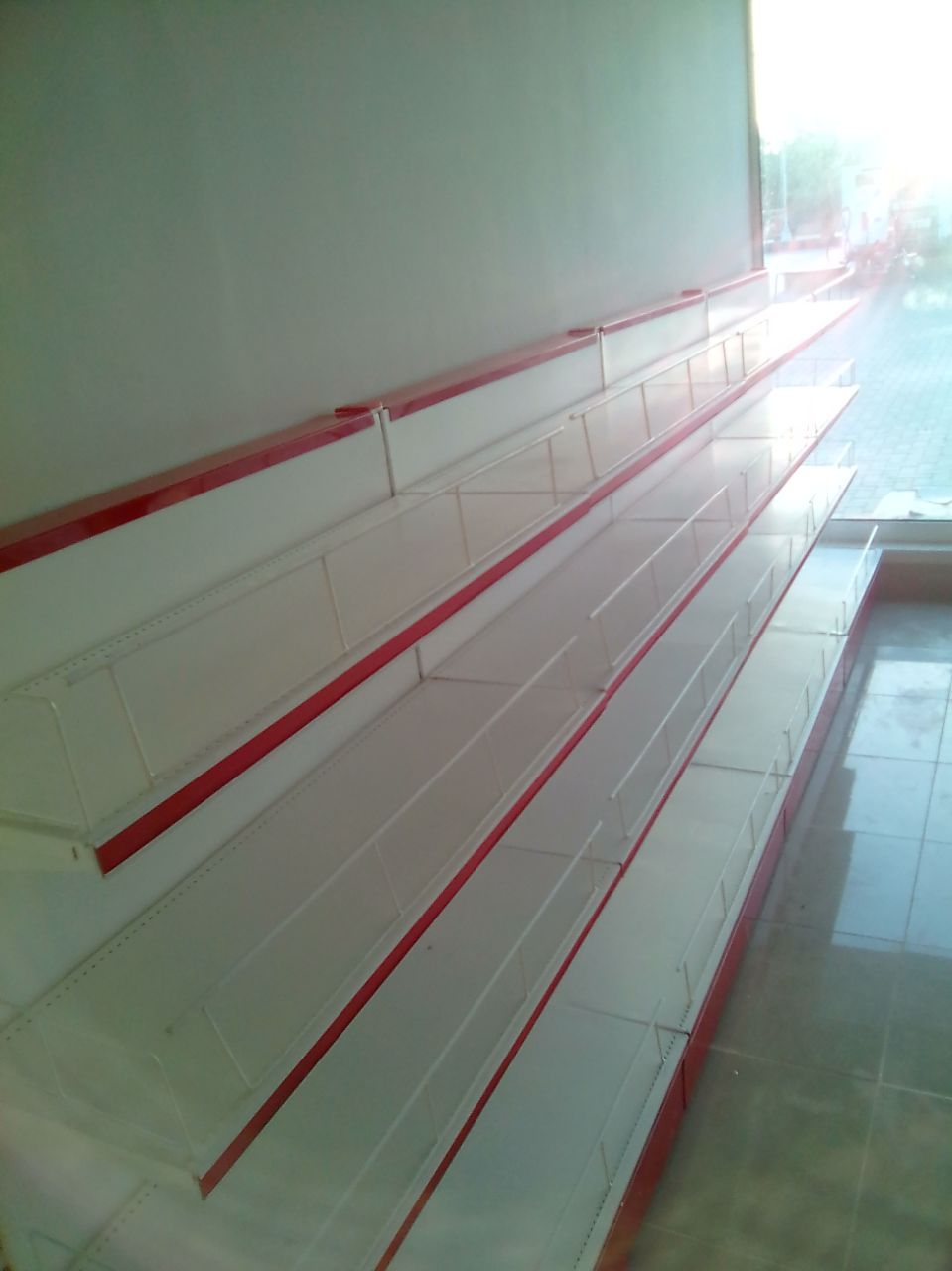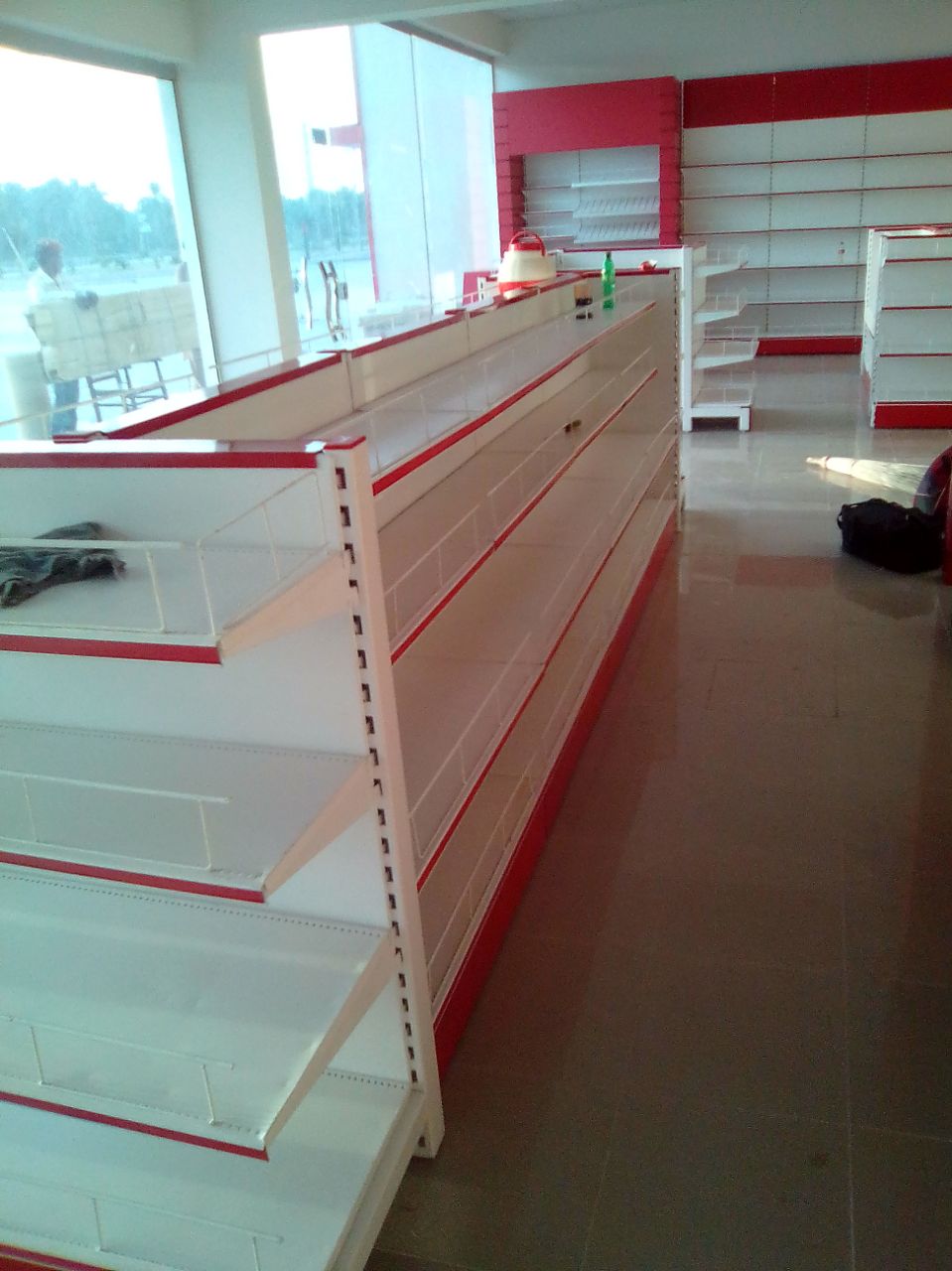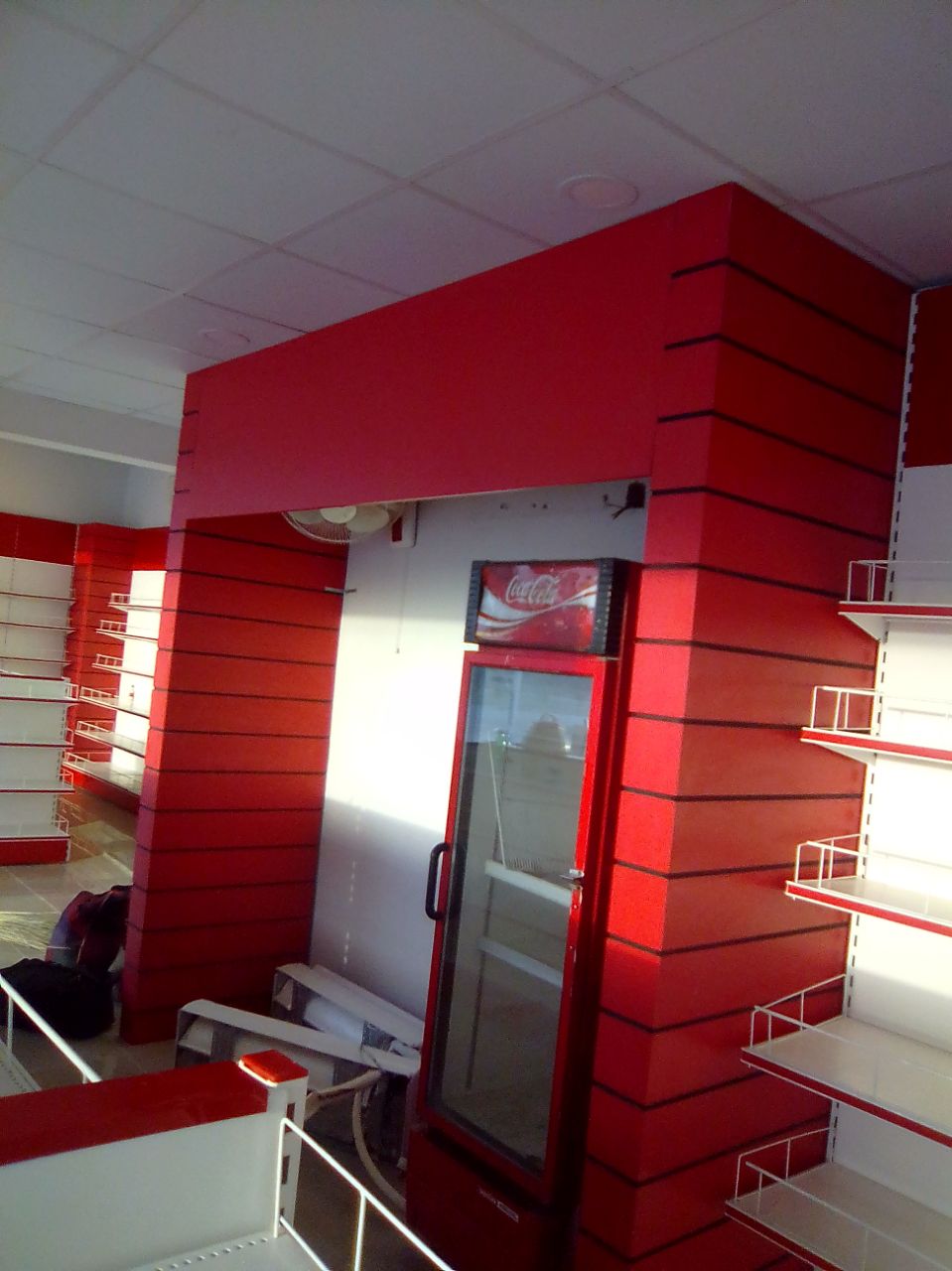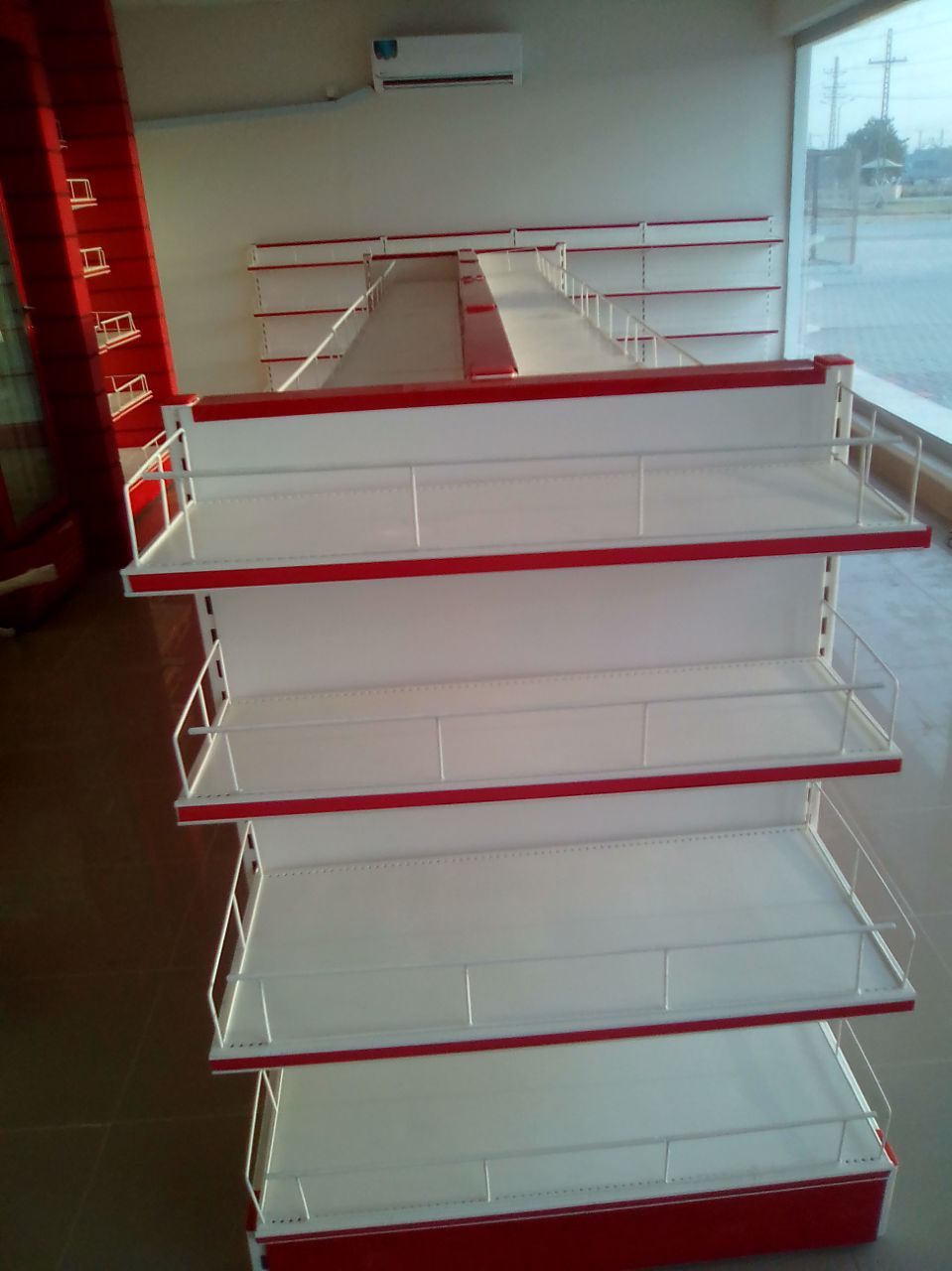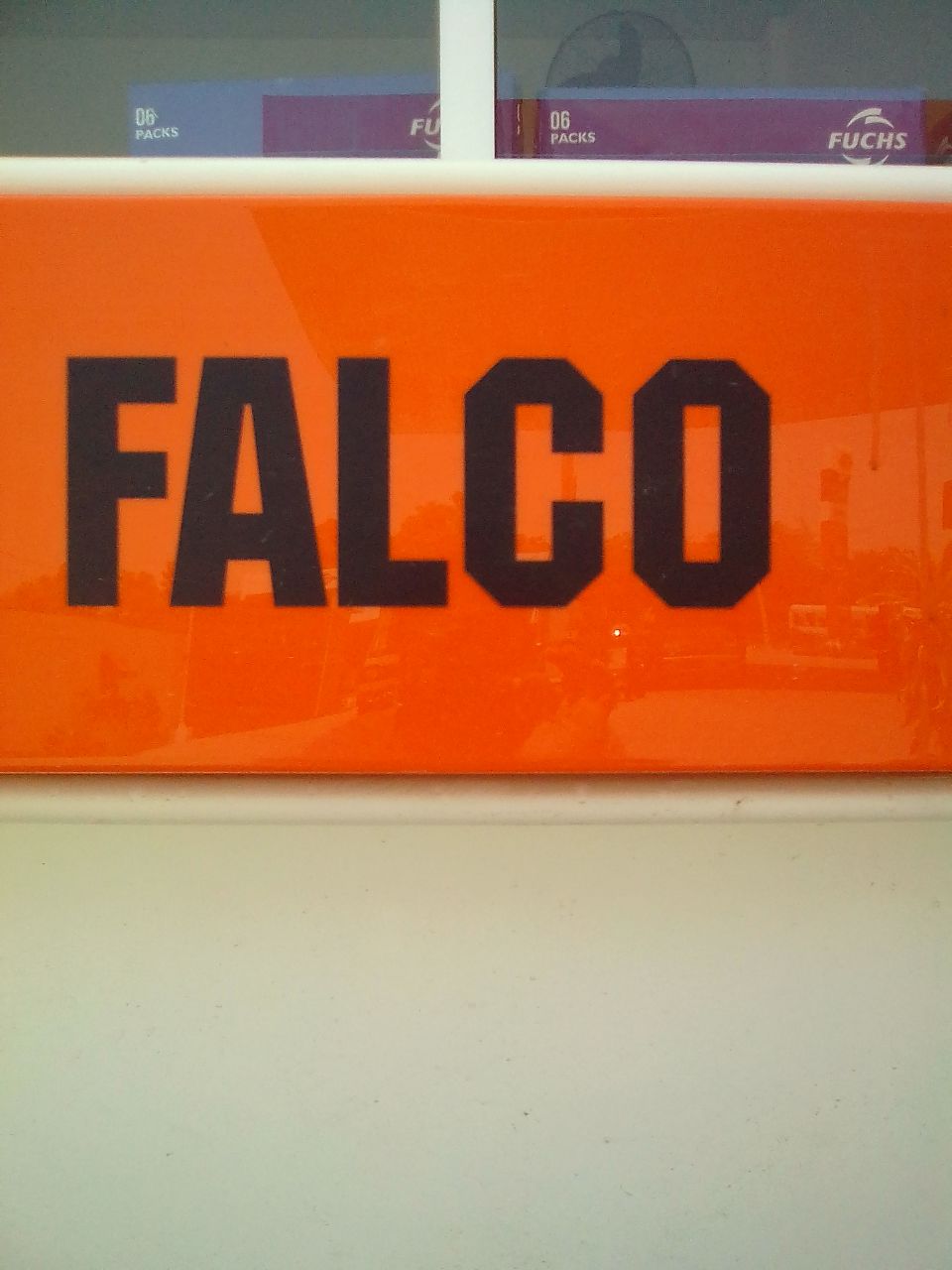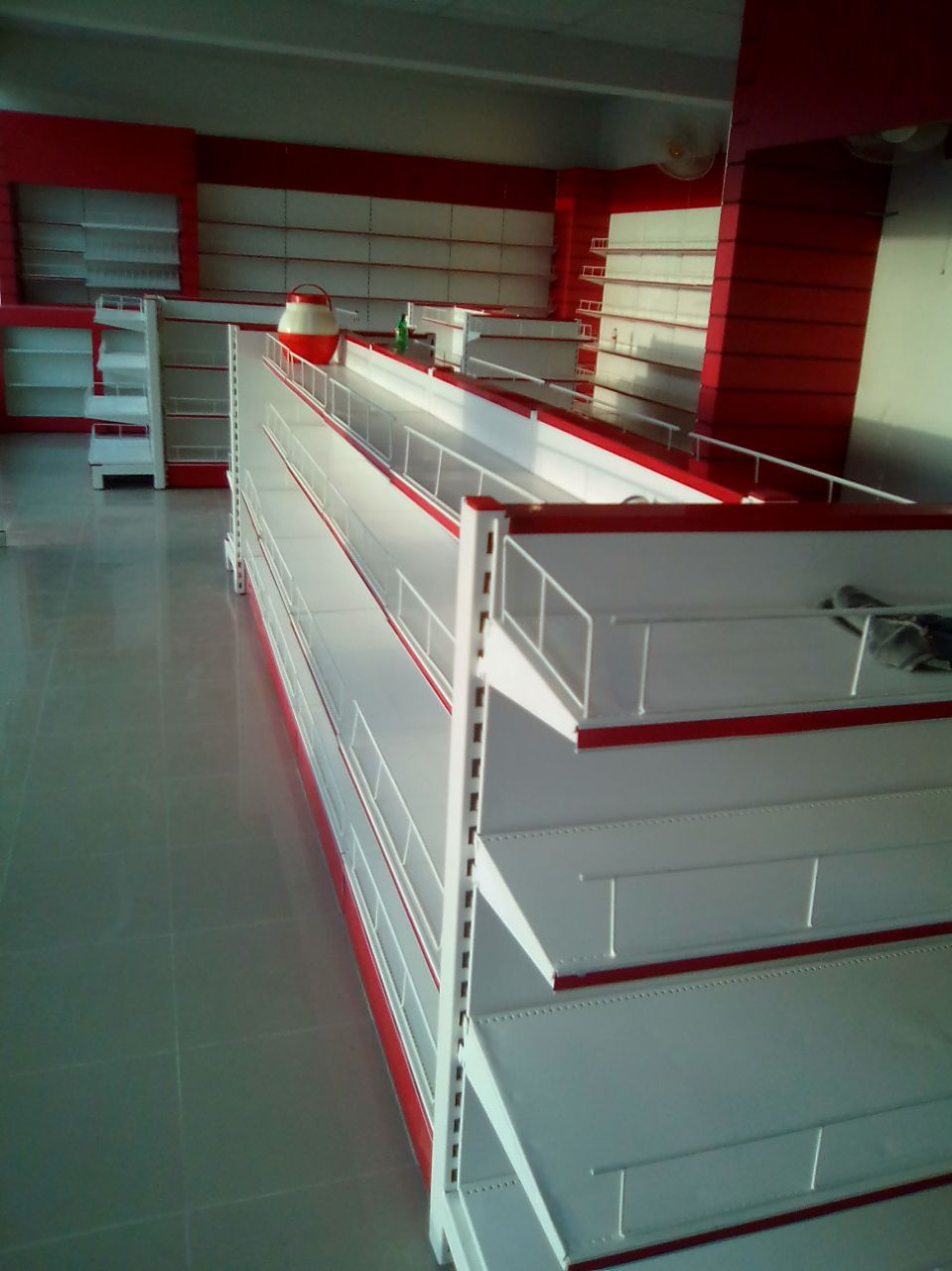 SHELL PAKISTAN CONVENIENCE STORIES