A HIGH-DENSITY STORAGE SYSTEM BEST FOR STROING PRODUCTS OF THE SAME TYPE PALLETS

This is a high-density storage system best for storing products of the same type pallets. This system reduces travel time between locations. Pallet live storage is an ultra-compact and efficient way of storing palletized products by lessening the number of aisles required. This impressively increments your storage capacity. This system also avoids the unnecessary point to point movement of pallets with the use of a forklift fork lift. This system will also help you reduce energy costs.
Benefits of a Pallet Live Storage System:
With this system fewer aisles are required. This increases your storage capacity considerably.
Pallet live capacity decreases travel time between locations.
Back-up stock can be put away in each lane encouraging order processing.
This solution is suitable for warehouses where both space saving and stock turnover control are critical. This compact structure consolidates somewhat slanted roller beds on which unit loads slide.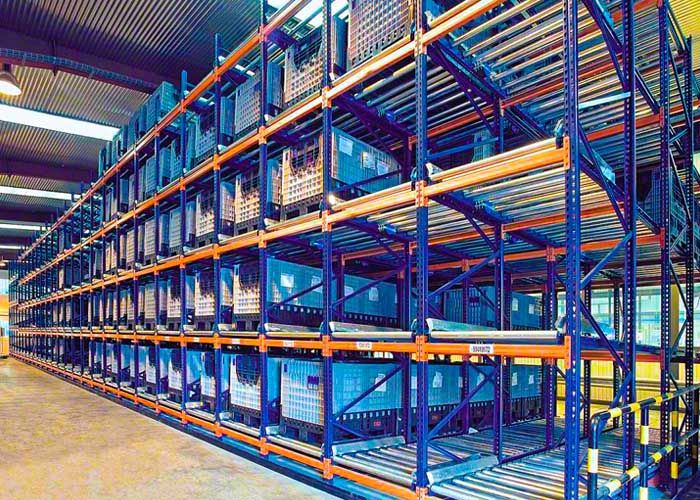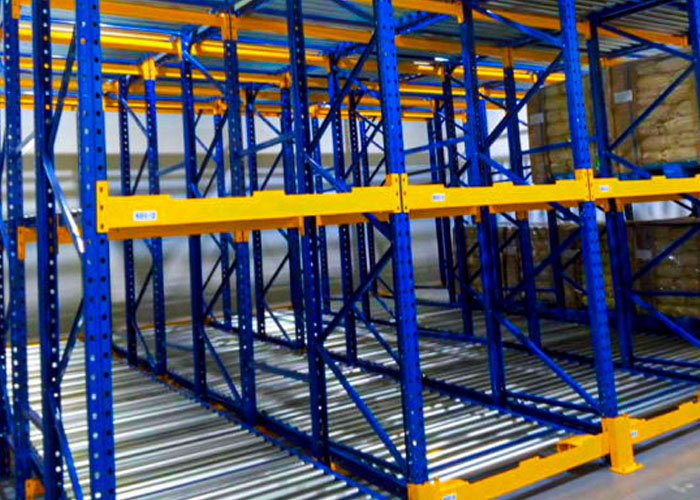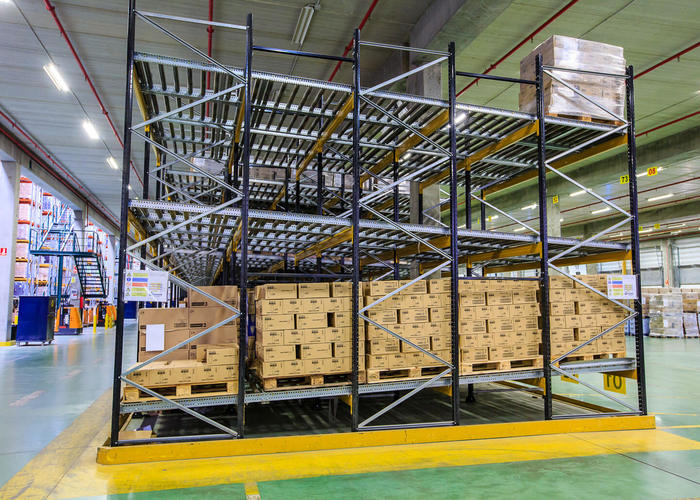 +92-321-35312702
+92-321-1104606
sales@habib-sons.com
Habib & Sons 3rd Floor 83-C, Phase –ll Extension, Main National Highway, Defence Housing Society, Karachi-Pakistan
www.habib-sons.com